Fresh Thinking About Modernisation
The till-less London Amazon Fresh grocery store attracted a lot of media attention. In part because the retail giant was deviating from its online business model to a bricks & mortar store, and partly because some people just couldn't get their heads round picking provisions and leaving the shop without physically paying.
Such innovation is disrupting traditional retail models, and one would hope that such fresh, revolutionary thinking is being mirrored in the back office to deliver these watershed developments. But while warehouses are modernising fast, some just aren't going as fast as they could or should.
Covid undoubtedly challenged processes and systems that had been in place for decades, a number of which had to be adapted to make them safe for employees. Many businesses will have spent heavily just to survive and, for some, it may take considerable time to recover from falls in output.
It's hard when you're fire-fighting to think strategically as products still need to be supplied, costs still need to be controlled and changes in consumer behaviour still need to be considered. But in amongst all those pressures there's opportunity to make significant changes that could transform performance.
Not all warehouse operators will start their transformation at the same time or same place, nor is there a 'one size fits all' upgrade strategy. But right now, a goal shared by many is the need to empower warehouse workers to do more, and move faster without making mistakes.
In the middle of a pandemic, even modernising the most basic data capture, analysis and distribution workflows can make a significant difference. While printers, scanners, mobile devices, wearables and sensors all seem commonplace in today's digital society they're not always evident in warehouses built several years ago.
Just taking small but determined steps like switching to scanners that can read 1D and 2D barcodes at first attempt, or migrating from Windows to Android handhelds could expand the visibility of your operation and improve your operational intelligence no end.
Once you start noticing productivity benefits in individual workers and teams, as well as improvements in workflow conformity you'll be ready for the next stage of maturity; gaining visibility of assets like forklifts and inventory. Sensor-driven technologies provide real insight into areas that could be causing congestion, inefficiencies and errors.
Greater visibility of loading bays ensures trucks are packed to their optimum capacity. Solutions like Zebra's SmartPack™ Trailer uses 3D sensor technology and RGB cameras along with real-time data capture and analysis tools to calculate load density and fullness. Such sensor-driven technology helps minimise delays and congestion and frees up staff to work elsewhere. Amazon Fresh's London store uses sensors and cameras to record what's bought thus freeing up staff to restock shelves.
Now's the time to give some fresh thinking to your warehouse modernisation. And Rishi Sunak's 'super-deduction' initiative announced in the Budget could be just the impetus you need.
Renovotec is the UK's fastest growing provider of rugged mobile hardware; as well as delivering end to end managed & consultancy services, robotic solutions wireless networking, enterprise mobility, mobile data capture, printing and hardware rentals solutions. With over 25 years of industry experience, Renovotec supports customers across multiple industry verticals – including warehousing, transport & logistics, manufacturing and field mobility. For more information visit renovotec.com or call 01924 600480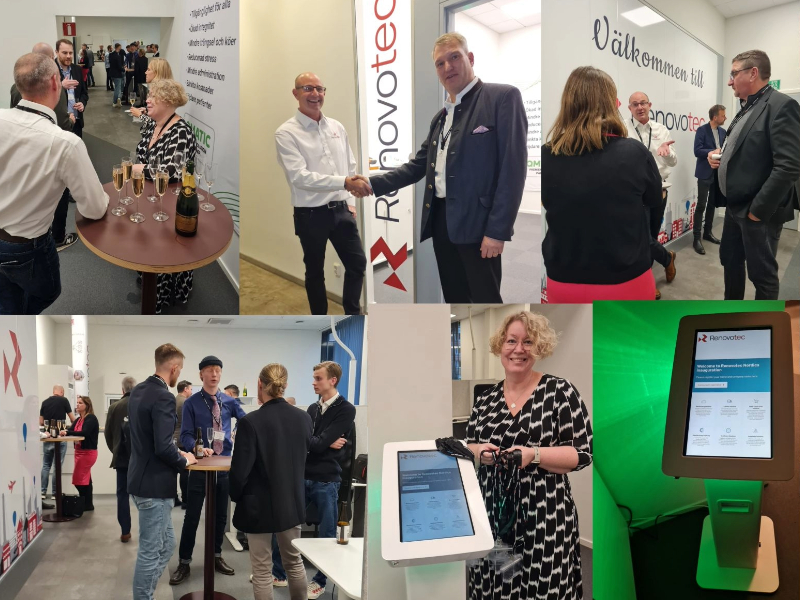 Renovotec Expands Global Footprint with Two New Offices
Fast growing AIDC provider responds to customer demand Warrington, UK – 9am BST, 24th October: Renovotec, the UK's fastest growing provider of end-to-end automatic identification and data collection (AIDC) technology solutions and services for organisations operating throughout the supply chain, today announced the strategically significant opening of two new offices, one serving the Nordic region […]
Read more