What should the ideal Click & Collect process look like?
Over the past couple of years, the retail industry has changed considerably and customers expectations are higher than ever, as they look for blended shopping experiences that are seamless, personalised and convenient. Now is the time to invest in the technology it takes to get your Click & Collect strategy right, streamline retail operations and create a better customer experience.
In conjunction with Qmatic & Zebra, Renovotec can partner with you to strategise and execute a sustainable and profitable Click & Collect strategy that's right for your business. Doing it well and making it profitable for your business is what it takes to drive competitive advantage.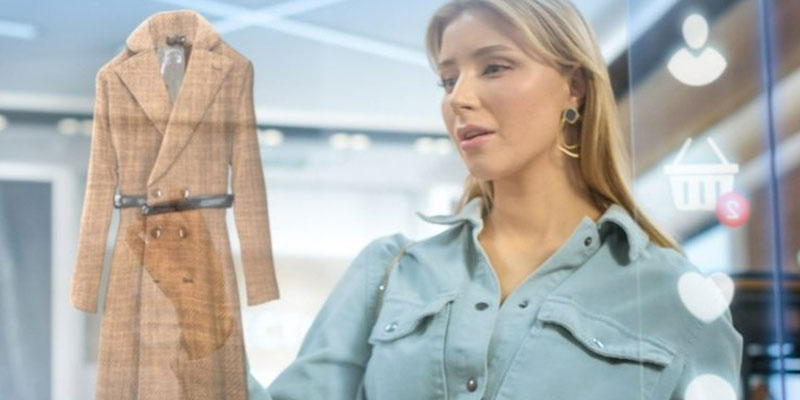 The Evolution of E-Commerce
In recent years, many retailers have started the process of blending physical and digital experiences to evolve along with customers' changing habits, offering new fulfilment alternatives that combine the power of e-commerce with the resources of the physical store.
Nevertheless, for both retailers and consumers alike, the pandemic has accelerated the adoption of new digital-first shopping solutions – with Click & Collect taking centre stage. Blending "bricks and clicks," online ordering for store or curbside/drive-up pickup has become an essential step in connecting physical and digital retail.
In addition to contactless service, reasons for you to offer Click & Collect service include:
Increased online conversion
The opportunity to sell an extended product range online
The chance to upsell at point of collection
For shoppers, Click & Collect options help to avoid shipping costs and often skip the delayed gratification of waiting for an e-commerce order, all while avoiding the experience of crowded stores and long checkout lines.
Click & Collect was once a "nice to have" fulfilment option for shoppers when checking out online. Now, it's an arguable necessity for the average retailer. However, implementation and optimisation are significant undertakings, requiring strategic investments in leading-edge fulfilment and retail technology. To drive a profit while delivering best-in-class service to customers, you face the challenge of overcoming temporary disruption while also accommodating long-term changes in consumer behaviour.
Elevating strategy and expectations while driving profits and results
Let's move your omnichannel fulfilment forward, as seamlessly as possible. You have to raise your game when it comes to digital transformation. But if it's at the expense of margin, it's not sustainable in the medium and long-term. Working together with Qmatic & Zebra, we can show you have to create a profitable Click & Collect strategy.

The Ideal Click & Collect Solution Plan
Let's start at the beginning – the three critical steps that can help you enhance store performance, increase enterprise-wide efficiency and deliver happier shopping experiences are:
1. Synced-Up Systems – Laying down the foundations for a profitable solution
Perfecting Click & Collect is no simple feat. In fact, it's a complicated puzzle requiring the right systems are in place – and working together – to drive profit successfully. Within Click & Collect, there is a spectrum of fulfilment options you should be prepared to handle, depending on the location and type of business. These systems are essential in ensuring harmonious omnichannel fulfilment from the warehouse to store floors and ultimately to the consumer.
Key elements:
Real-Time Visibility
Picking Efficiency & Accuracy
Packing & Labelling
Flawless Fulfilment
Price Management
Today's landscape rewards retailers that are flexible and consumer obsessed. Ultimately, delivering excellent service is a two-way process in which the customer informs the solution and vice-versa. It is up to you to ensure that your operations are set up to meet the unique needs of your target audience and ready to build a best-in-class in-store fulfilment experience.
2. Fine Tuning Fulfilment – Making the most out of your in-store experience
Retailers are reconfiguring the physical store to meet ever-increasing demands for multichannel solutions that support efficient, unified commerce. However, additional operations required to support Click & Collect add both cost and complexity, creating challenges to profitability. Choosing the right technology and solution partners can help reduce time spent and costs.
Key elements:
Customer Recognition
Order Locating
Contactless Service
Workforce Communications
Receiving In Store
3. Removing The Pain From Returns
More online sales mean more returns, and customers expect both to be equally simple. As you know only too well, returns are inevitable, as consumers shop with a new mindset. Not only are they buying more online, but they're also often "bringing the fitting room home" – buying multiple sizes or colours, for example, with the intent to return some or all the items in an order.
Free and easy returns are a significant driver of conversion and customer loyalty. Like they do for fulfilment, shoppers also want options for how and where they make returns. Mobile scanning and on-the-spot relabelling using handheld printers allow associates to get returned merchandise back into inventory and back onto store shelves as quickly as possible.
Though shoppers want the option to return in store, they expect that experience to be as convenient and as close to contact-free as possible. To ease the returns process, many retailers have moved dedicated order pickup and return areas to more centralised locations – next to the store entrance or exit – to serve shoppers better. Barcode or QR code scanners help in-store associates quickly access order information and initiate the return process.
The Building Blocks of a Profitable Click & Collect Solution
Renovotec partners with Qmatic & Zebra to provide you with the perfect solution for your business. These solutions are tailored to empower your staff to deliver elevated customer service that can give you a unique advantage over your competition. With end-to-end management of click & collect and inventory and stock, your team can access real-time data that improves operational efficiency and increases sales.
Qmatic Software Solution
The Qmatic Click & Collect software solution is flexible, scalable and can be adapted to effectively meet the needs of any client. The system can expand from a standalone check in solution to a customer journey application that includes multi-department, multi discipline, multi store, mobile applications, and analytics – all with centralised administration.
Zebra Handheld Mobile Computers & Scanners
Designed for enterprise environments and business functionality — empower workers with applications and features that increase efficiency, enhance customer satisfaction and simplifies click and collect.  With built-in 1D/2D barcode scanning and secure voice and messaging connectivity.
Zebra Mobile & Desktop Printers
Improve productivity by equipping workers with the power of on-the-spot printing of packing labels, pick up slips and return tags — less walk time and the ability to print anytime and anywhere means more flexibility to serve customers. Desktop printers offer fast, high-quality thermal printing and RFID printing capability.
Zebra Interactive Kiosks
Tablet style kiosks enable the ultimate customer self-service. Familiar consumer styling pairs with enterprise-class features that allow them to take control and speed up the order pick up process. Programming Interfaces easily enable up-sell and cross-sell.
Zebra Handheld & Wearable Scanners
Empower workers with more mobility for faster, simpler order picking.
Inventory tracking
1D/2D barcode scanning for order confirmation
RFID capability for efficient inventory management

See Beyond Data with Intelligent Visibility into Distribution Centre Operations
Operational Intelligence is a centralised, cloud-based platform to manage the complete lifecycle, operational visibility and performance analysis of assets, people and tasks.
With embedded hardware sensors designed into Honeywell products, the solution continuously extracts performance data that is periodically sent to the cloud for analysis.
Read more