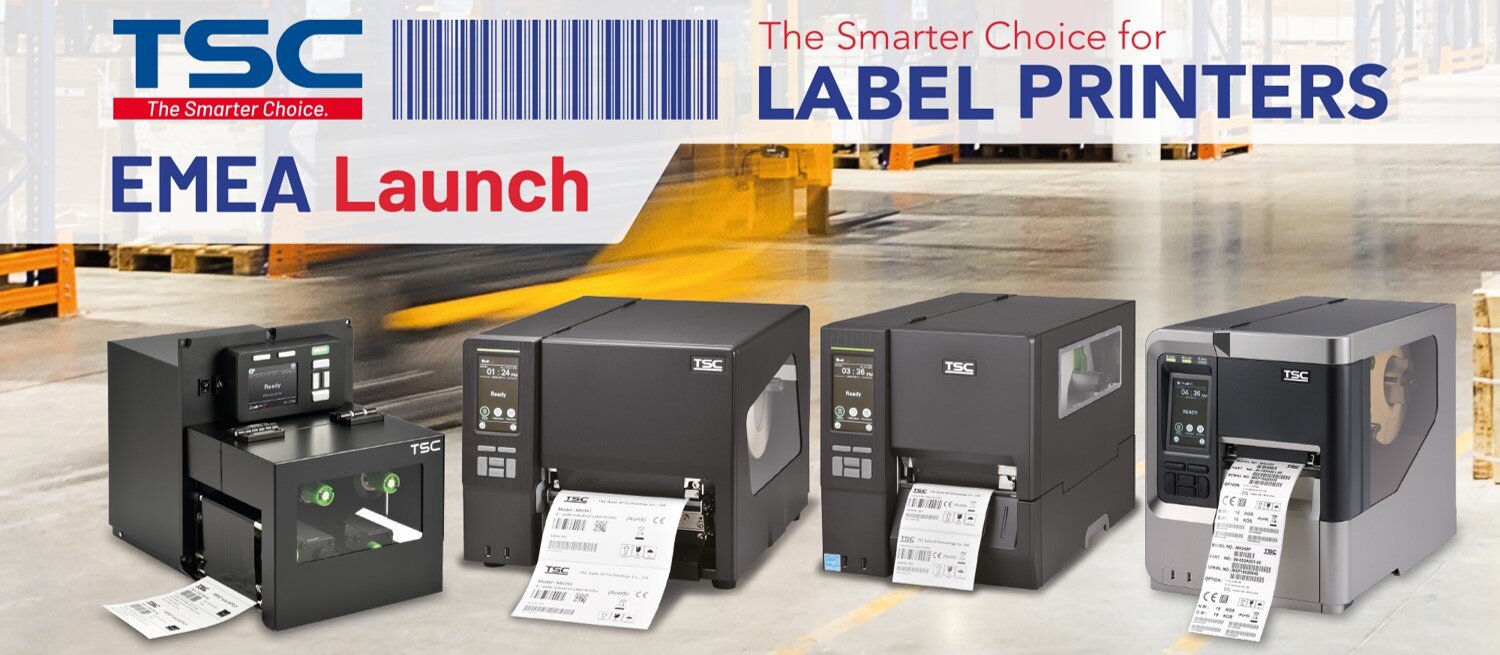 TSC Printronix Auto ID announces biggest ever overhaul of its best-selling industrial printers and print engines
New models and advances in security, wireless connectivity, remote management and printhead management mark just some of the sweeping changes TSC Printronix Auto ID has made across its popular barcode printers and print engines.
More powerful and adaptable wireless connectivity options in the newly improved printers, including wireless 802.11a/b/g/n/ac and Bluetooth® 4.2 modules, enable faster roaming and greater productivity. The enhanced connectivity works especially well in facilities with Wi-Fi networks boasting multiple access points, ensuring no data is lost between roaming from one access point to another.
The MX Series, MH Series and PEX Series have all been upgraded with new electronics to improve their operational performance. TSC has also added two 6-inch industrial thermal transfer printers to its MH261 Series; the MH261T and MH361T.
The upgraded printers are all supported by SOTI Connect, which gives greater visibility and real-time data on the health and performance of an entire fleet of printers allowing them to be managed remotely.
Vast improvements in printhead management help prevent incorrect or poor quality labels entering the supply chain. The printhead mechanisms checks and reports bad dots on the printhead in real-time. Users get alerted in advance to replace faulty printheads thereby avoiding production downtime. The new printheads incorporate a feature enabling printhead usage to be stored in the printhead mechanism giving users a clear indication of output levels as well as the printhead's health and replacement status.
"We're committed to delivering the most advanced thermal print technology to customers across demanding industrial environments like logistics, manufacturing and retail," says Sabine Mayer, Senior Marketing Manager of TSC Printronix Auto ID EMEA. "Our radical new line-up of rugged printer models are competitively priced yet bring unprecedented performance and precision to users."
Further information on the upgraded devices contact us below:
Contact us for further information
About TSC Printronix Auto ID
TSC Printronix Auto ID is a leading designer and manufacturer of innovative thermal printing solutions for healthcare, manufacturing, transport and logistics, retail, automotive and hospitality. The company is comprised of two-industry-leading brands, TSC and Printronix Auto ID with over 65 years of combined industry experience, strong local sales engineering support, continuous investment in new product development and is capable of quickly adapting solutions to meet the needs of small business customers to Fortune 500 companies. The diversified portfolio covers a wide spectrum of innovative, powerful and reliable thermal barcode printers such as entry-level and desktop models, mobile devices and high-performance industrial printers. The comprehensive range is supplemented by innovative colour label printers and a wide range of consumables.
TSC and Printronix Auto ID are proud members of the TSC Auto ID Technology Company family. In the EMEA region, TSC is represented by its subsidiary TSC Auto ID Technology EMEA GmbH in Zorneding (Munich). The GmbH is responsible for sales, support and marketing of both brands TSC and Printronix Auto ID in the regions of Europe, Middle East and Africa. Managing Directors are Amine Soubai and Ladislav Sloup. TSC sells its products exclusively through distributors and value-added resellers (VAR).

See Beyond Data with Intelligent Visibility into Distribution Centre Operations
Operational Intelligence is a centralised, cloud-based platform to manage the complete lifecycle, operational visibility and performance analysis of assets, people and tasks.
With embedded hardware sensors designed into Honeywell products, the solution continuously extracts performance data that is periodically sent to the cloud for analysis.
Read more