Printer Software Services
Keeping your print infrastructure at full strength with a range of dynamic print applications and software tools.
From the management and oversight of your label printing output to the ability to design dynamic and brand-aligned labels and barcodes, Renovotec has a Printer Software Service for you.
Streamline your operations and establish a more cost-effective label printing output with Renovotec and its ecosystem of innovating printer software partners. Our selection of Printer Software Services will transform how you manage and print labels, including the use of automation when printing labels, barcodes and more.
Printer Software Services for any Industry Application
Produce high-quality labels with bright colours and accurate details with both bespoke and out-of-the-box software applications, brought to you by Renovotec and our ecosystem of Software Partners. Our Printer Software Services form a part of our extensive Service offering for all our customers.
Contact our teams of experts today and let's discuss how Renovotec can support your unique Printer Software requirements.
Printer Software Services from Renovotec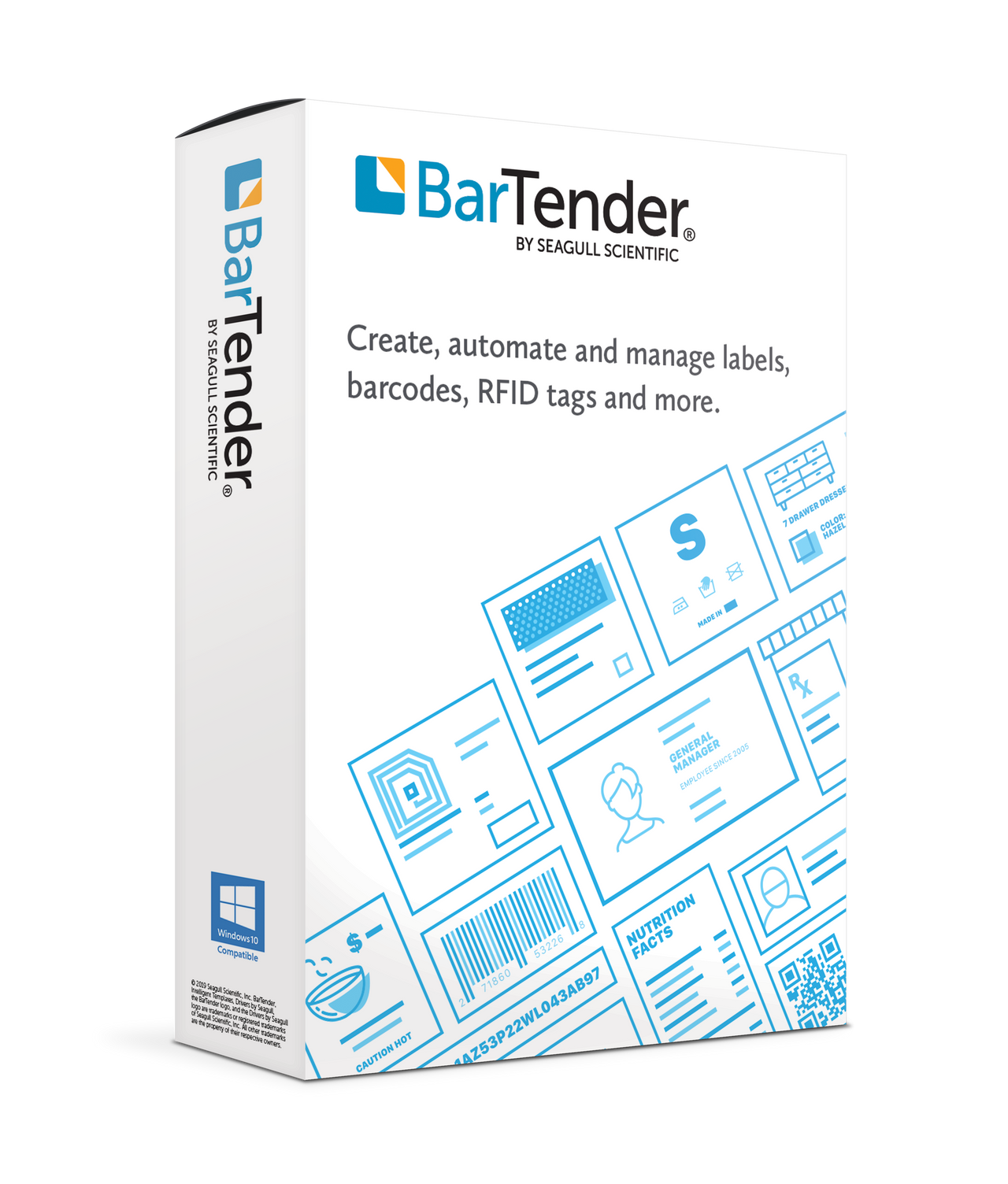 BarTender
Our Printer Software Services leverage several industry innovations from our partner ecosystem, including the BarTender platform.
This software enables organisations to improve safety, security, efficiency and compliance by creating and automating the printing and control of labels, barcodes, RFID tags, plastic cards and more.
NiceLabel
Our Printer Software Services are also bolstered by our partnership with software innovator, NiceLabel.
This cloud-based label design platform gives you tools to easily design and brand your own labels, barcodes and compliance tags.
LOOKING FOR PRINTER Software SERVICES?
Contact our experts today and let's discuss how we can support you with a variety of Printer Software Services.
Contact Renovotec
Hear what our satisfied customers are saying about Renovotec.
We have a proven track record supporting organisations in multiple industries with tailor-made end-to-end AIDC technology solutions.

Renovotec have supported us as needed, and showed great flexibility and understanding during the project delivery phase of our recent move to SDWAN alongside Wifi upgrades.
They are also an integral part of our shopfit program, continuing to provide excellent service and pricing.
Natalie Foley, Retail Portfolio Lead, River Island
We've deployed Zebra's XT15 rugged mobile and Zebra VH10 vehicle-mounted computers that are designed to cope with our industrial environment and connect to both our narrowband and Wi-Fi networks.
Add to this the assurance of service and support from Renovotec and we have the trusted platform our teams need.
MIS manager, Port of Tilbury
"We needed reliable, robust hardware at keen prices, which Renovotec was able to provide" says Accolade Wines' Senior Inventory Manager.
"We had a good look at other companies but this was the one we thought was best.
Accolade Wines
"Our analysis shows a significant increase in both the items and tonnage picked per hour" says Henry Colbeck's Financial Director.
"A snapshot voice performance sample revealed that the tonnage per hour was 29% higher.
Financial Director, Henry Colbeck
The VM3 rugged devices enable our drivers to be productive from the minute they sit in the Straddle Carrier cab.
The touch screen provides ease of use for the driver and the VM3 connectivity options allows our GPS and PLC Systems to be fully integrated.
Systems Manager, DP World Southampton