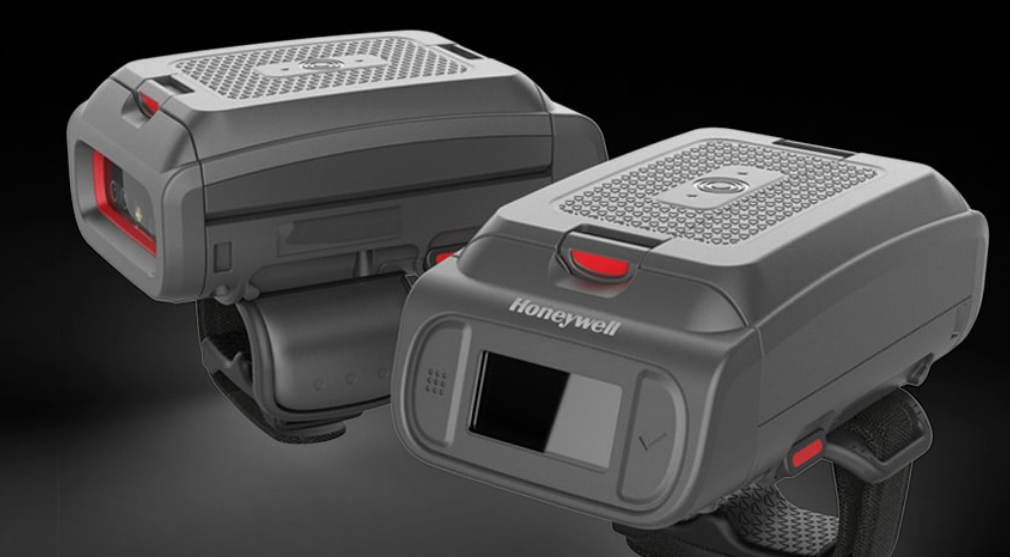 Honeywell Introduce New 8690i Wearable RFID Mini Mobile Computer
The 8690i is a compact, high-performance, hands-free mini mobile computer to help businesses improve workflow efficiency
The 8690i drives streamlined workflows via a single device for many applications, replacing an RFID reader, scanner and mobile computer. The customisable user-facing display communicates workflow instructions, while the two-button interface enables users to navigate menus and confirm selections. The 8690i wearable mini mobile computer connects directly to the network application through Wi-Fi and the SDK, even enabling offline functionality via TotalFreedom™ plugin development.
Merging common applications, such as picking, packing and sorting, onto a single device offers improved ergonomics with reduced acquisition and operating costs when compared to wearable scanner plus mobile computer solutions. Rapid RFID product and location identification can enable up to a 66% reduction in steps per transaction vs. handheld barcode scanning applications in high frequency workflows, increasing productivity and operational throughput.
Configuration options help tailor the 8690i device the end-use application. It is available (and quickly field-reconfigurable) as a two-finger ring or a back-of-hand glove mount, enabling the device to suit ergonomic and workflow requirements. Available 4 or 12 bay chargers for devices or batteries ensure simplicity to support high volume consolidated settings or widely distributed workflows. With advanced performance to drive highly efficient workflows and durability to survive tough operating environments, the 8690i wearable mini mobile computer can add efficiency and effectiveness to even the most common tasks.

See Beyond Data with Intelligent Visibility into Distribution Centre Operations
Operational Intelligence is a centralised, cloud-based platform to manage the complete lifecycle, operational visibility and performance analysis of assets, people and tasks.
With embedded hardware sensors designed into Honeywell products, the solution continuously extracts performance data that is periodically sent to the cloud for analysis.
Read more