Mobile Computers
Best-of-breed mobile computers and handheld terminals for your business needs.
With almost 30 years of experience supporting and supplying mobile computer innovations to industries throughout the supply chain, and beyond, Renovotec is your one-stop-shop for mobile computing solutions.
Our extensive portfolio of devices are sourced from our trusted ecosystem of technology partners, including some of the most well-established names in mobile technology innovation.
You can be sure any mobile computer recommended, supplied and supported by Renovotec is the ideal choice for your unique business needs. These devices provide multi-purpose utility in an ergonomic form factor, driving improved productivity for mobile workers and lower total cost of ownership for enterprises. From consumer-grade smartphones to the most durable rugged terminals, your new technology solution will be powered by innovation and hardware excellence.
Innovative solutions, outstanding service and cutting-edge mobile computing
Each device that is deployed as part of your new end-to-end AIDC technology solution is stringently tested to ensure it can withstand the rigors and workload your operations require. So when a mobile computer is deployed into your organisation and into the hands of your worker, you can be sure it is ready to deliver, day in, day out.
Mobile Computing Innovation from Renovotec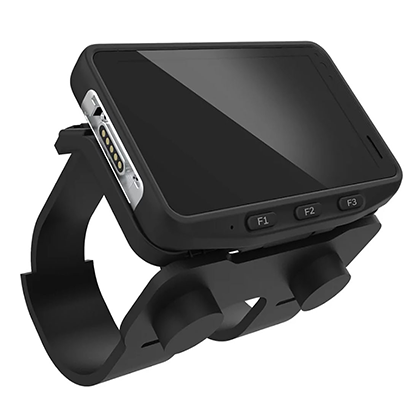 Wearables
Wearable technologies increase the productivity of an employee, removing the need to hold or pick up a handheld device.
Examples include wearable barcode scanners, wearable mobile computers and smart glasses.
Vehicle Mounts
The forklift is a key component in the modern supply chain, so ensure your drivers have access to the most effective technology with our range of Vehicle Mounts.
These mounted mobile computers are an ideal way of connecting your workers to the data they need.
Rugged Mobile Computers
These devices are best suited for use when your mobile workers need to scan barcodes, make calls and access other applications on the move.
Rugged Mobile Computers are ideal for use in a variety of industries throughout the supply chain.
Rugged Smartphones
Light industrial handheld terminals are an ideal choice for a variety of industry settings and applications.
These rugged handsets enhance your employees with the durability of a business device and the familiar form factor of a consumer handset.
Smartphones
For working conditions that require less rugged features, a consumer-grade smartphone device is an ideal choice.
These powerful hardware alternatives provide a familiar look and feel alongside your business-focused applications and robust security protocols.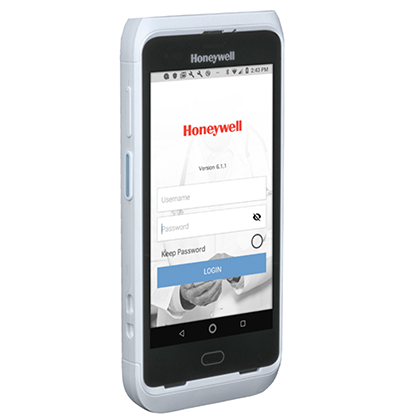 Healthcare Mobile Computers
Our range of Healthcare Mobile Computers and specifically designed to work in a clinical environment.
These handheld terminals support chemical cleaning and sanitisation procedures for added enhanced patient and staff safety.