WAREHOUSING
Renovotec is supporting warehouses and distribution centres with innovation solutions and outstanding customer service.
End-to-end AIDC technology solutions for the warehouse, brought to you by Renovotec and its ecosystem of technology partners.
Years of experience supporting DCs and warehouses has given us a unique insight into the many challenges faced within the fulfilment industry. We'll help you create a real-time Warehousing solution, enhanced by best-of-breed innovations in hardware, software and service.
When it comes to creating a real-time warehouse and DC, Renovotec has the technology solution for you. Our range of personalised solutions and services will solve key challenges within the four walls, boosting productivity in every corner of the warehouse.
The result? A more effective fulfilment operation and an improved customer service. With Renovotec as your trusted solution partner, you can build and maintain a highly competitive warehouse that can confidently meet shorter lead times, fulfilling orders faster with reduced errors and health & safety compliance.
Renovotec will enhance and empower your warehouse or DC, improving processes within the four walls. These include:
Improving data flow with enhanced wireless networking
Streamlining communications and management processes
Improve the accuracy of picking and packing procedures
Upgrading inventory and storage capabilities
Transform inbound and goods in handling
Enhance goods out and outbound goods handling
Technologies for Warehousing
Take your warehouse operations to the next level with enhanced end-to-end AIDC technology solutions from Renovotec.
Discover more
Services for Warehousing
Support your new technology investment with services before, during and after the deployment of your new Renovotec solution.
Discover more
News and Insights for the Warehousing Industry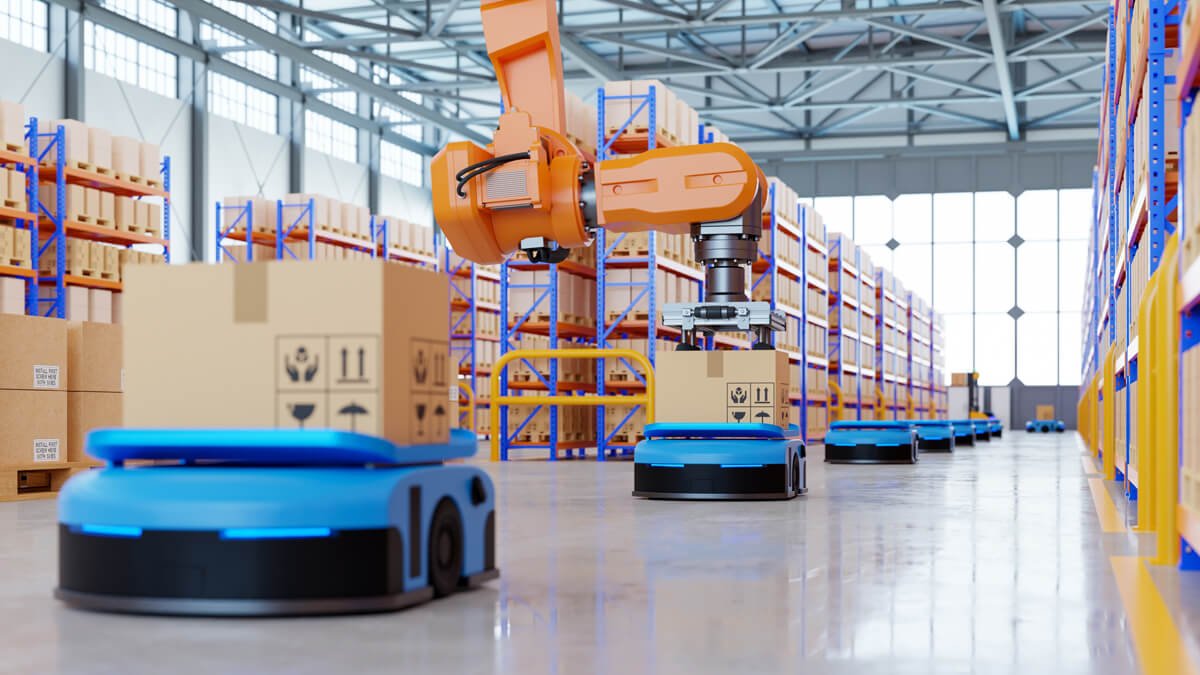 6 Ways Robotics Will Revolutionise Your Warehousing Operations
With the rapid advancements in technology and the rise of e-commerce and online retail, robotics is fast becoming the must-have solution for warehouses in the 21st century.
The efficiency, accuracy and flexibility of this innovative technology can help you automate time-consuming and repetitive processes, manage order picking and packing and optimise your inventory management.
Read more