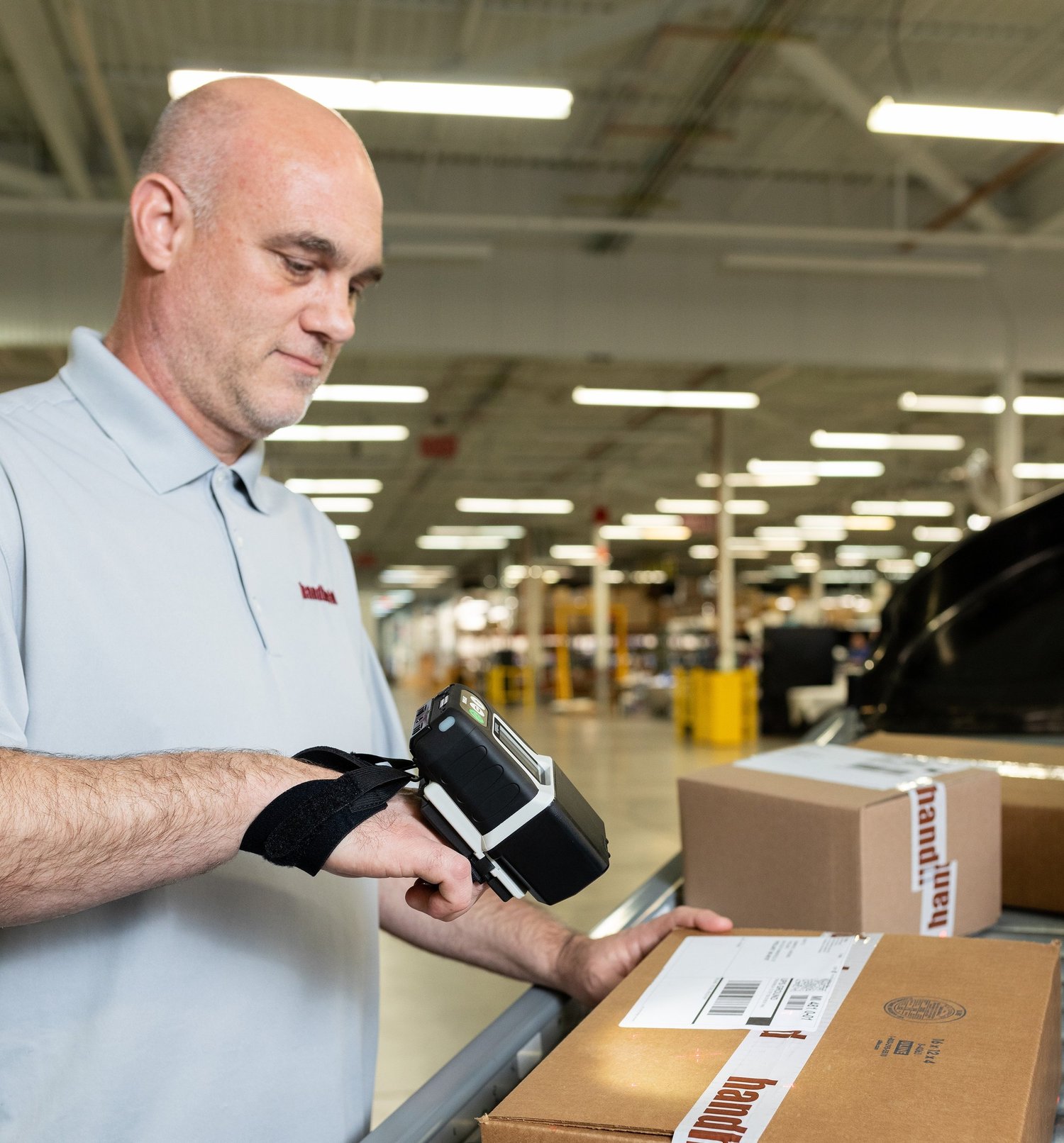 Handheld SP500X ScanPrinter Is Revolutionising Logistics Efficiency
The SP500X ScanPrinter brings an evolutionary leap in package handling.
The SP500X is a unique wearable scan-and-print solution that integrates 2D imaging, inkjet printing and wireless communication in one device. It's designed to create a revolution in high-volume logistic operations that use manual scanning and labelling to sort packages.
With its integrated printer and Wi-Fi, the SP500X is truly mobile—you can quickly scan and print directly on packages anywhere in your facility, all while keeping both hands free.
Patented technology that eliminates the need for additional paper labels.
The SP500X, using patented technology from HP, is ideal for warehousing, package delivery and logistics. It offers a robust, easy-to-use and high-performance printing solution that prints directly on packages or other surfaces – eliminating the cost, hassle and mislabelling errors of printed labels – revolutionising order fulfilment, package sortation, warehouse management systems, cross-docking and other distribution systems.
Key user benefits:
Improved package-handling efficiency
Improved scanning and sorting accuracy
Flexibility and agility, frees workers to execute scanning tasks on the go
Productivity and safety, gives workers uninterrupted freedom to use both hands
Dependability of patented technology from HP
Versatility to print on plain paper, kraft paper, packing tape, coated labels, polypropylene, polyester or polyethylene plastic.

See Beyond Data with Intelligent Visibility into Distribution Centre Operations
Operational Intelligence is a centralised, cloud-based platform to manage the complete lifecycle, operational visibility and performance analysis of assets, people and tasks.
With embedded hardware sensors designed into Honeywell products, the solution continuously extracts performance data that is periodically sent to the cloud for analysis.
Read more