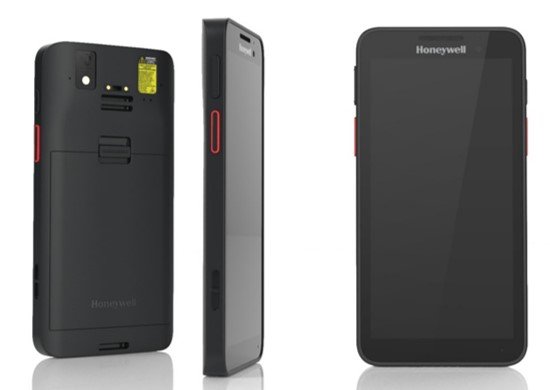 Meet Honeywell's Latest Enterprise Mobile Computer The CT30 XP
The CT30 XP is a durable, all-purpose business tool ensuring ultra-reliable data access and communications for front-line mobile workers.
The product combines the elegant design and usability of a high-end mobile phone while delivering the durability, manageability and functionality serious businesses depends on.
Key Features & Benefits:-
The Mobility Edge Platform is a durable, stable and secure foundation for solutions, providing a longer productive life, superior security, optimised performance, and accelerated deployments.
The elegant design of the CT30 XP meets the aesthetic and user experience requirements of apparel retail users while delivering the durability and manageability serious businesses depend on.
Wi-Fi 6 provides a better user experience by increasing throughput, range and connection reliability, while consuming less power, even in a highly dense environment.
The innovative FlexRange scan engine provides accurate, fast, long range scans without compromising speed or ergonomics, to support more use cases with fewer device types.
The CT30 XP is available in healthcare SKUs offering easy-to-clean, disinfectant-ready white housings, patient friendly scan aimers and an extensive accessory suite
Combined with powerful Honeywell software such as:
Operational Intelligence
Smart Talk unified communications
Smart Pay contactless payment
The CT30 XP is an ideal platform on which users can build effective solutions in:
Extensive Accessory Line Including the Universal Dock
The CT30 XP comes with a complete set of accessories, including Universal Dock chargers which can be field upgraded by the end user without tools to support multiple Honeywell field mobility computers now and in the future.
Other accessories include an easy-to-replace, warm swap battery, wearable accessory for hands free use, IH40 RFID handle for fast cycle counting, ruggedising boot and low profile belt clip for healthcare

See Beyond Data with Intelligent Visibility into Distribution Centre Operations
Operational Intelligence is a centralised, cloud-based platform to manage the complete lifecycle, operational visibility and performance analysis of assets, people and tasks.
With embedded hardware sensors designed into Honeywell products, the solution continuously extracts performance data that is periodically sent to the cloud for analysis.
Read more