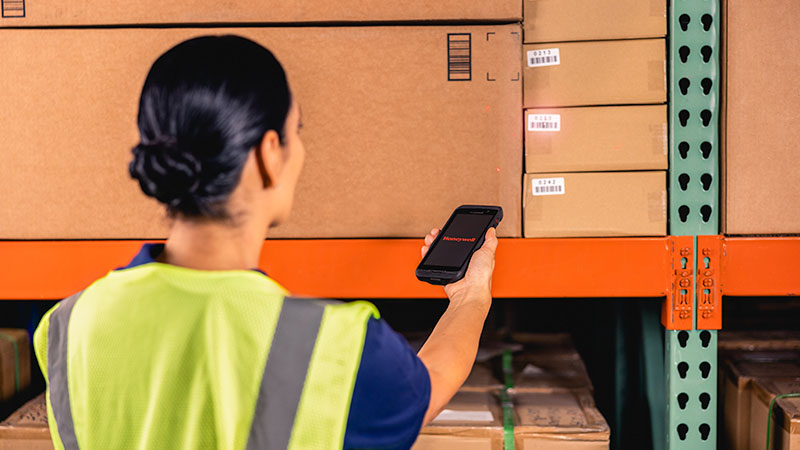 Honeywell CT47 Ultra-Rugged Mobile Computer Is The Ideal Mobile Computing Solution For Businesses
Key Industries:- Field Mobility, T &L, Warehousing
Ultra-Rugged, all-purpose hand-held, ensuring top and reliable performance, with connectivity everywhere for front-line mobile workers. The CT47 mobile computer comes with the latest 5G and Wi-Fi 6E technology to stay connected in both indoor and outdoor environments.
The Honeywell CT47 ultra-rugged mobile computer is the ideal mobile computing solution for businesses serious about implementing a durable device into their workforce. The CT47 offers enhanced performance with a superior rugged design for nearly any environment and is optimally balanced with durability and functionality to keep operations moving.
Built on the Mobility Edge™ platform – a durable, stable and secure foundation for effective long-lasting solutions – the CT47 offers an increased device lifecycle, heightened security and optimised business performance to help businesses lower their total cost of ownership.
With the latest octa-core processor loaded with Qualcomm®6th Gen AI engine and graphics processing, the CT47 has enough processing power to handle all traditional applications and stands ready to handle many new, demanding applications customers develop to deploy for their workflows.
The CT47 is the ideal enterprise-grade device for tough field use and warehouse environments. Its rugged design allows it to withstand up to 8-foot drops and over 3,500 real-world tumbles, and the newly enhanced standard and wireless battery options also help keep the CT47 online throughout full shifts.

See Beyond Data with Intelligent Visibility into Distribution Centre Operations
Operational Intelligence is a centralised, cloud-based platform to manage the complete lifecycle, operational visibility and performance analysis of assets, people and tasks.
With embedded hardware sensors designed into Honeywell products, the solution continuously extracts performance data that is periodically sent to the cloud for analysis.
Read more