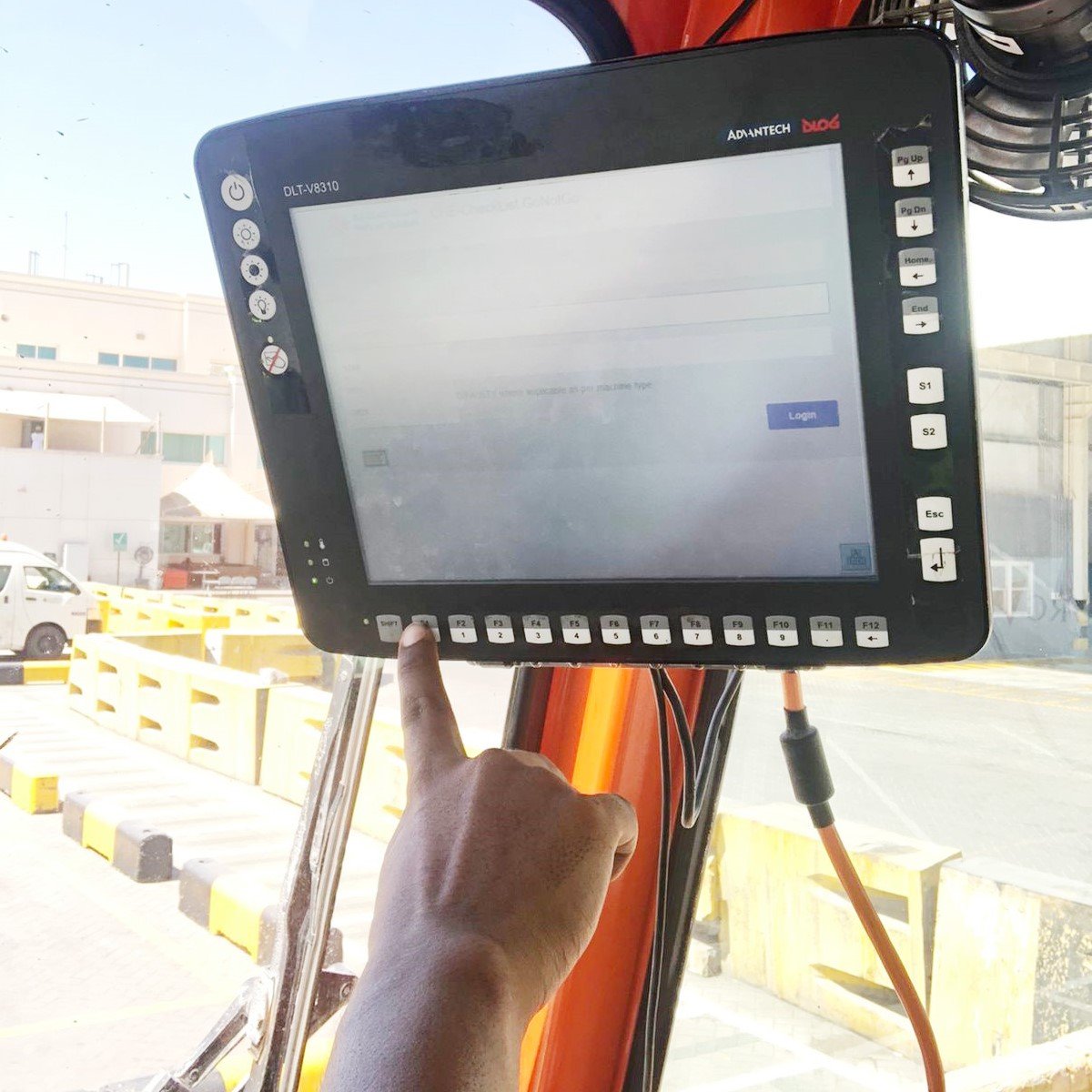 Intelligent Logistics Solutions From Advantech That Optimise Your Supply Chain
Advantech, a leading global manufacturer of industrial PCs, has extensive experience and expertise in developing specialised industrial vehicle computing solutions for logistics and fleet management.
The solutions can be applied in mobile resource management, such as fleet management, warehouse management system (WMS), mobile worker management, asset management and mobile surveillance.
DLT Series – Vehicle Mounted Terminals
Extreme robust solutions to withstand the harshest environments
The DLT series provide industrial-grade computing solutions for warehouse management systems, port, construction, heavy-duty vehicle, and manufacturing. In addition to excellent computing performance, it also offers flexible configuration and uninterrupted WI-Fi roaming capability to ensure wireless data transmissions.
The rugged yet high-performance system design is ideal for mission-critical applications in harsh operating environments. Powered by an Intel® processor, DLT-series supports a wide operating temperature range (-30 ~ 50 °C/-22 ~ 122 °F) to withstand operation in extreme industrial environments (from hot and humid, to dry freezer environments).

Key Features:
Rugged and Durable System
High Configurability
Selection of PCT or Resistive Touchscreen
Optional Touchscreen Defroster
Integrated Uninterruptible Power Supply
Certified for SOTI and Navis
Multi OS
Excellent Wireless Connectivity
Maximise productivity using Advantech's DLT series of rugged industrial computers

See Beyond Data with Intelligent Visibility into Distribution Centre Operations
Operational Intelligence is a centralised, cloud-based platform to manage the complete lifecycle, operational visibility and performance analysis of assets, people and tasks.
With embedded hardware sensors designed into Honeywell products, the solution continuously extracts performance data that is periodically sent to the cloud for analysis.
Read more