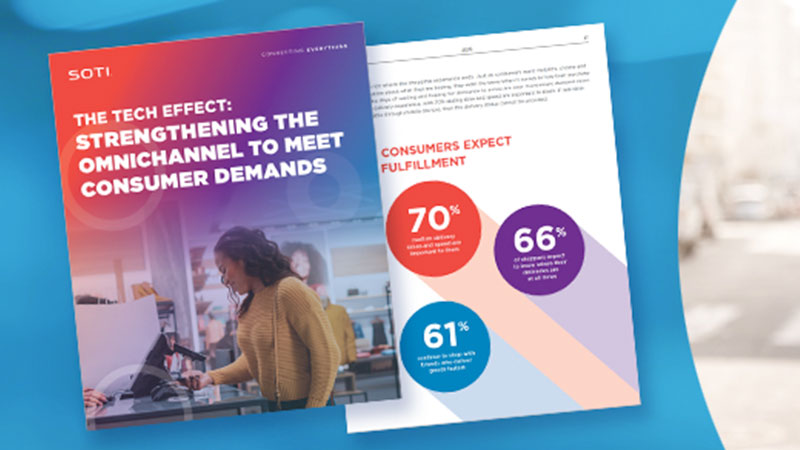 SOTI 2023 Retail Report – The Tech Effect
Strengthening the Omnichannel to meet consumer demands
Retailers should know that the core issues identified in 2022 have not yet been addressed. As such, the challenges facing the retail sector have been compounded into 2023. Higher consumer expectations create complexity. Only those retailers who continue to innovate will succeed into 2023.
The data in the report shows that consumers have high expectations for retailers – faster delivery times, multiple delivery options, accurate product availability, personalised shopping experiences, easy returns processes and more.
With the help of the right technology, retailers can keep up with continuously evolving consumer demands both online and in-store. The omnichannel shopping model is here to stay, so retailers must ensure communication, connectivity and flexibility is present throughout the entire experience
Are you in the retail space and curious about:
The evolution of in-store and online shopping.
The continuous shift in consumer purchasing habits.
How new technology can solve customer pain points.
SOTI's latest Retail Report is here with all the answers.

See Beyond Data with Intelligent Visibility into Distribution Centre Operations
Operational Intelligence is a centralised, cloud-based platform to manage the complete lifecycle, operational visibility and performance analysis of assets, people and tasks.
With embedded hardware sensors designed into Honeywell products, the solution continuously extracts performance data that is periodically sent to the cloud for analysis.
Read more