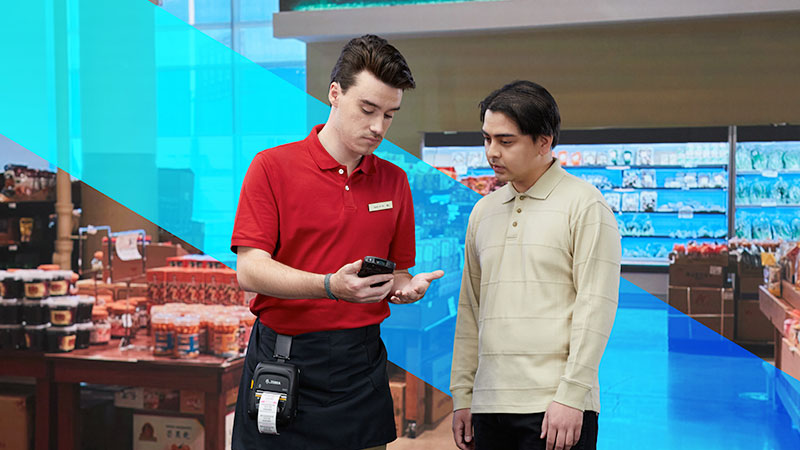 Zebra Powering A New Generation Of Data Collection
Introducing the TC53 & TC58, the first members of a new generation of Zebra mobile computers designed to do more.
What makes these devices so different?
New hardware redefines mobile computing performance. New solutions and sensor technologies redefine the world of possibilities — from mobile payment to parcel dimensioning.
All the latest wireless technologies give workers faster and more reliable access to information they need to get the job done — including 5G, Wi-Fi 6E and CBRS (US only).
A class-leading 6-inch screen lets workers see more, do more — and scroll less.
Zebra only Mobility DNATM tools deliver built-in advantage, maximising user productivity while minimising IT complexities throughout the entire device lifecycle. New manufacturing technologies make the TC53 and TC58 thinner and more durable.
Key solutions that define a new age of mobility
Calculate accurate parcel dimensions — and shipping charges
Create a mobile-driven workstation
Create a complete fixed Point-of-Sale (POS)
Add lightning-fast RFID
Add two-way radio capabilities
Add PBX handset functionality
Key innovations at a glance from the casing to the processor
Blazing speed
All the latest wireless connections
Industry-leading 6-inch advanced display
Lighter, thinner and tougher
Unmatched battery technology
Hear every word on every call
Capture ultra-high resolution photos and video intelligence
Choose standard or advanced range scanning
The result?
A new generation of data collection. A new level of operational efficiency. And a new level of workforce productivity. The TC53/TC58 — driving new possibilities into the world of mobility.

See Beyond Data with Intelligent Visibility into Distribution Centre Operations
Operational Intelligence is a centralised, cloud-based platform to manage the complete lifecycle, operational visibility and performance analysis of assets, people and tasks.
With embedded hardware sensors designed into Honeywell products, the solution continuously extracts performance data that is periodically sent to the cloud for analysis.
Read more