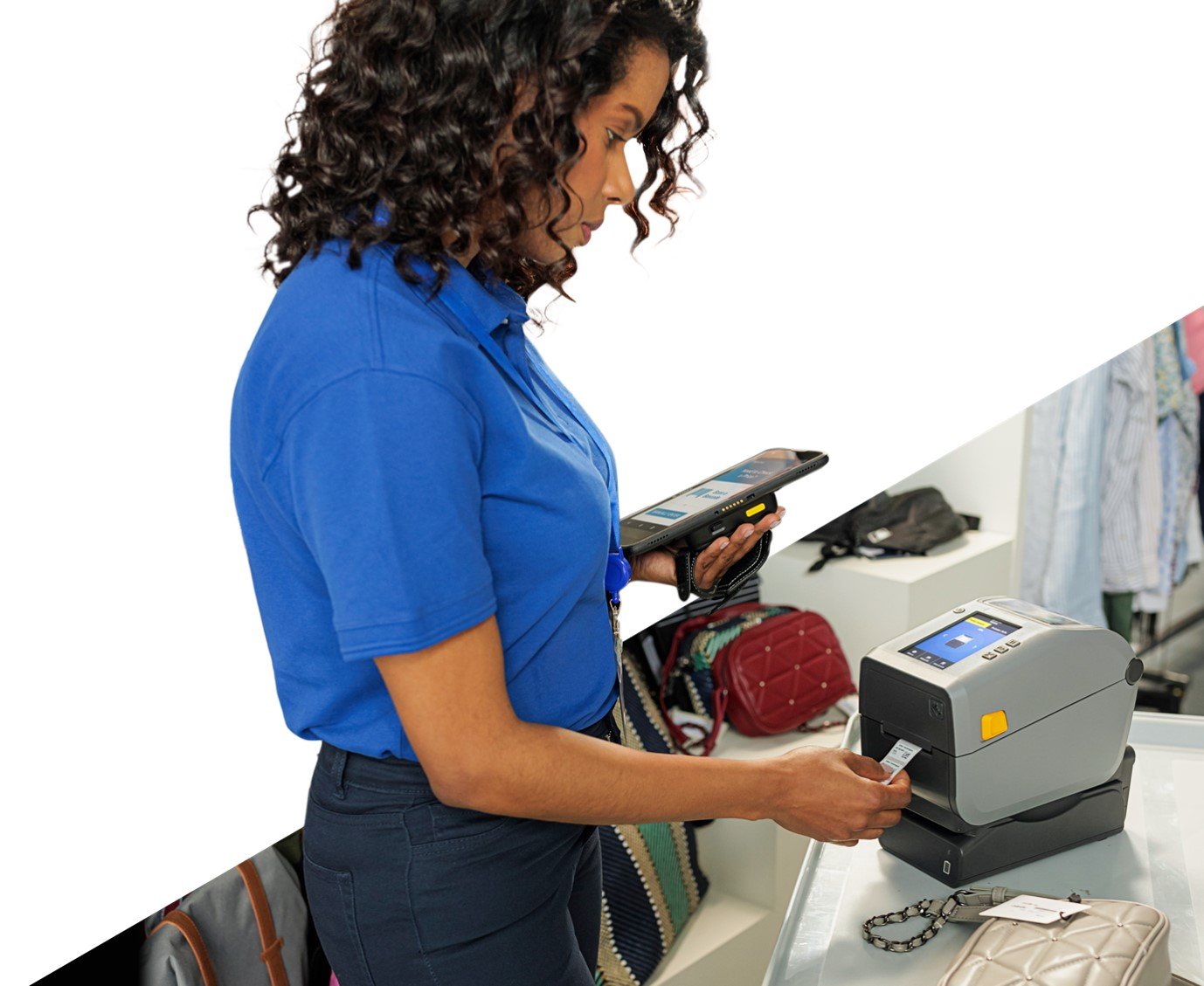 Premium Printing, Performance and RFID Capabilities in a Compact Footprint
Don't compromise. Get it all with Zebra's premium desktop RFID printers/encoders, built to deliver superior operation.
Expect the best with the ZD621R and ZD611R, part of Zebra's broad RFID portfolio.
Available in the 4" ZD621R and the industry's only 2" model, the ZD611R, they give you best-in-class features, next-generation technology, and maximum performance in a compact footprint for years of hassle-free reliability.
Featuring Zebra's own RE40 RFID module and adaptive encoding technology, they support a broad range of applications, are simple to calibrate and allow for excellent media flexibility. Make changes and see status quickly with the 4.3-inch, full-colour LCD touch display.
Engineered for evolving technology, the ZD621R and ZD611R include Zebra's exclusive Print DNA software suite that makes them easy to set up, use, manage and secure. Unlike other brands, Zebra's printers give you peace-of-mind security with PrintSecure, part of Print DNA, to prevent downtime and costly cyberattacks.
Expect the best from Zebra – Premier Printing Performance
From outstanding print quality to RFID printing/encoding, portability for application flexibility to emerging technology, and field-installable options, the ZD621R and ZD611R thermal transfer RFID printers support a wide variety of use cases and requirements.

See Beyond Data with Intelligent Visibility into Distribution Centre Operations
Operational Intelligence is a centralised, cloud-based platform to manage the complete lifecycle, operational visibility and performance analysis of assets, people and tasks.
With embedded hardware sensors designed into Honeywell products, the solution continuously extracts performance data that is periodically sent to the cloud for analysis.
Read more