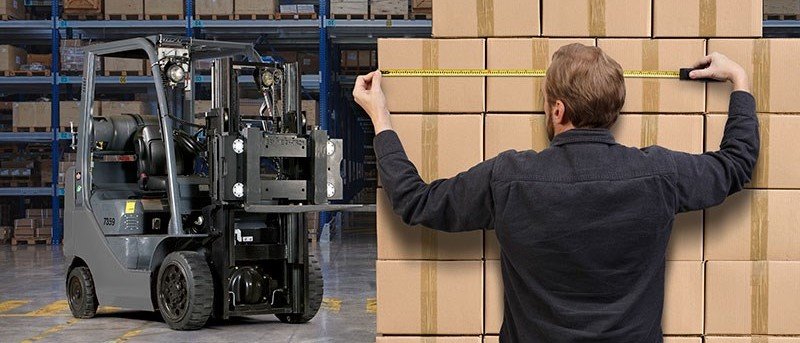 An Introduction To A Better Dimensioning Solution
Scanning, Dimensioning And Data Capture Made Easy.
Running an efficient warehouse can have significant benefits to your business bottom line. An efficiently run warehouse can help reduce distributions costs, increase productivity and improve customer service. There are a number of ways to achieve these positive outcomes and effective integration of a mobile dimensioner with the latest mobile computers from Zebra, to measure dimensional weight calculations, is one of them.
Did you know you don't need thousands of pounds worth of cumbersome equipment to calculate SKUs and shipping costs?
Implementing cutting edge technology into warehouse process and procedure is a powerful way to help optimise the performance of your warehouse staff.
The solution comprises of the CubeTape dimensioner which is one of the best user friendly and cost effective cube scanner innovations in the logistics industry. "Using CubeTape requires minimum training to operate efficiently as it can be used the same way as a tape measure."
The solution also utilises Zebra latest mobile computers such as the WT6300 wearable computer, to record the dimensional data ensuring the data is more timely and accurate which is then automatically feedback into the relevant software and record keeping systems.
Give workers the right tools to complete work faster, smarter and better with Zebra's portfolio of mobile computing hardware and software tools. From handhelds and tablets to wearables and vehicle-mounted computers, Zebra's solutions run on Windows® or Android™ operating systems and enable workers to perform at their best, shift after shift.
Dispatch labels can then be created and printed on a Zebra printer.
Contact us for further information on the Zebra portfolio
Dimensioning Solution Benefits:
Minimises the need for backend support
With the latest dimensioning solution human interface device (HID) technology, the need for backend support is minimised by eliminating the need to manually enter the width, length and height measurements for packages and parcels. The solution also avoids post shipment billing adjustments and can protect you from back charges by your carriers.
Reduces data errors dramatically
The accuracy of the solution eliminates the cost of data entry errors to your company. It also helps less than truckload (LTL) shippers easily record the length, width and height of each shipment, accesses shipping applications to get accurate shipping costs and records this on the Bill of Lading. This is a closed system that eliminates any errors.
Offers easy integration to existing systems
By using the inbuilt CubeTape Manager Toolbox shippers, freight depots and on the road city drivers can quickly and easily integrate with existing weighing applications and software to do more with less effort. The solution integrates with the industry leading weighing platforms to deliver seamless weight, ID and dimensional (volumetric weight) data solutions to any environment.
The serial port protocol technology allows for seamless and quick use with Zebra computers.
Enables seamless mobile data capture
CubeTape devices are small enough to fit into the palm of your hand and easily slide back into your pocket. And can be used anytime and anywhere to quickly and accurately measure parcels and pallets. The measurement data is transmitted to your Zebra devices via Bluetooth.
Robust and reliable
Cubetabe & Zebra consists of state of the art high quality electronics to ensure accuracy and reliability in industrial environments. The devices are further protected with a durable rubber cover.
All these benefits flow on to your IT managers and department, making their working life much easier and saving them more time by eliminating errors, automating and streamlining processes.
Did you know? 68% of distributors that automate earned more revenue and reduced their business costs.
Contact us for further information

See Beyond Data with Intelligent Visibility into Distribution Centre Operations
Operational Intelligence is a centralised, cloud-based platform to manage the complete lifecycle, operational visibility and performance analysis of assets, people and tasks.
With embedded hardware sensors designed into Honeywell products, the solution continuously extracts performance data that is periodically sent to the cloud for analysis.
Read more