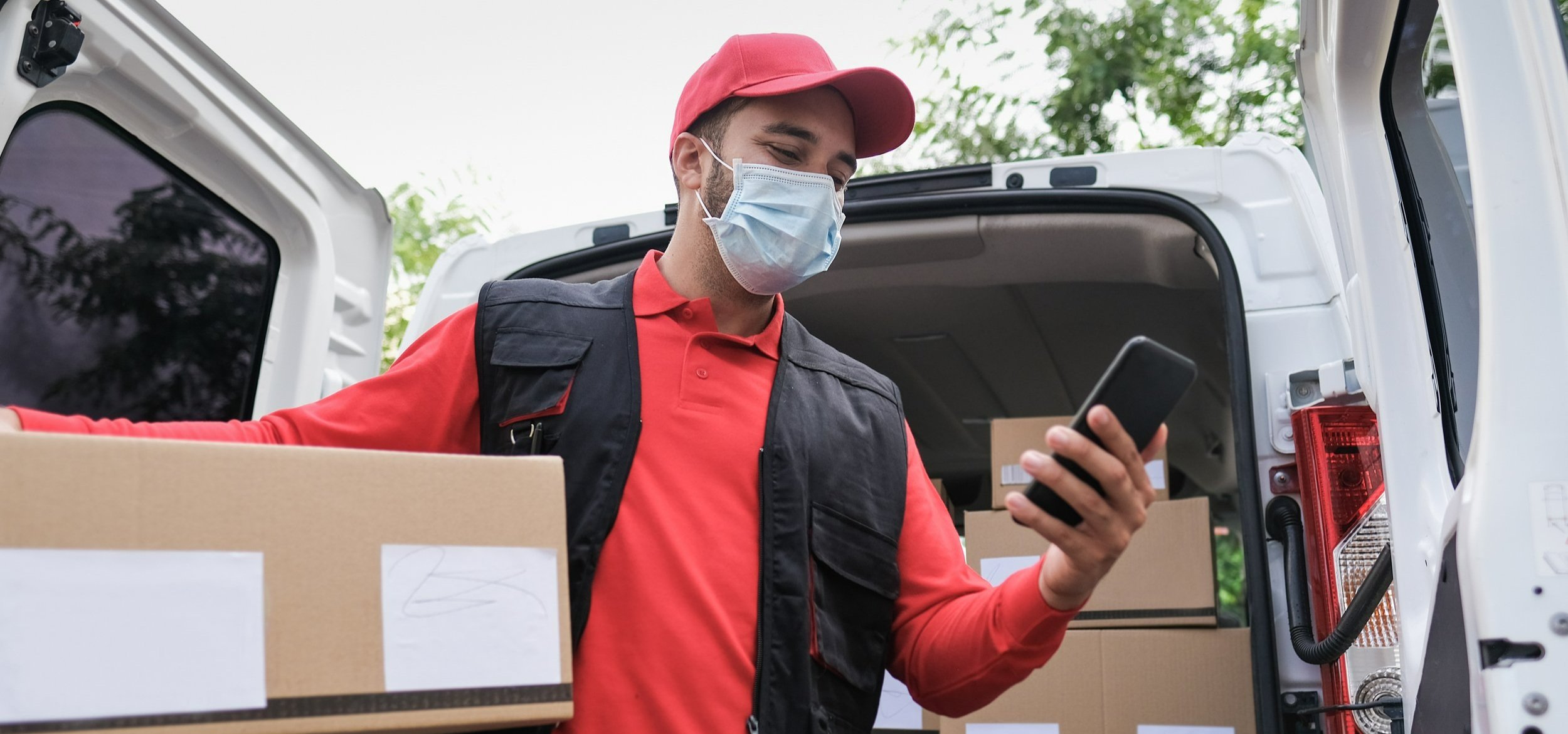 Managing sustainability in a hyper-connected world: top tips to help with device decision making in 2022

Introduction
There are many factors at play when deliberating the right devices to deploy in an organisation. Today's hyper connected world is changing the device capabilities required in many job roles and functions.
Future proofing any investment is difficult with current supply chain disruptions. Surges in online shopping impacts changes to entire business operations. The consequent boom in reverse logistics from online shopping is also impacting devices being used and the processes being rolled out.
According to the latest global research report from SOTI, From Clicks to Ships: Navigating the Global Supply Chain Crisis 2022 , a few defining facts for the retail sector concerning shipping and returns are as follows:
Did you know 53% of respondents said that shipping was the most frustrating part of the retail experience
52% say they'd be more likely to shop with a retailer that offered multiple return points
Whilst organisations are continuing the drive demand for their goods online, they are also trying to be conscious of the sustainability of their business practices and the resulting return culture being created.
Read on to discover tops tips to help navigate the device minefield.
1. Modify devices, rather than swap out
Consider the future needs of your teams when being asked to buy new. New company members are attracted to the latest devices and shiny new laptops of course.
"Existing employees should be able to keep their devices for years when there are so many cloud solutions supporting heavy application users, for example. We shouldn't rely on device memory alone for this. This can of course change by industry and sector with many replacements happening due to heavy industry needs compared to office needs." Richard Gilliard, Renovotec Managing Director.
Renovotec's ecosystem; from advising on the right devices through to bespoke application handling, means you can choose the right device now for the job in hand and save wastage in the future.
"Questions need to be asked such as, can devices be redeployed rather than replaced? What is your supplier going to do with the old devices once they have been swapped out? Knowing the replies to this all contributes to the sustainability ratings of your company – and that of your supply chain." Mark Jones, Sales Director, Renovotec.
SOTI is a global Enterprise Mobility Management (EMM) organisation and can work across legacy devices. This is key when looking at managing your entire device fleet and to avoid wastage.
2. Consider what you expect from the devices
As roles change and expand so to do the demands of the employee's tools they use to perform their tasks. What you want from a device today is different to what you will want in two years' time.
How long do you expect devices to last? Could you repurpose the device into another team or process? What are the reasons for breaks, damages and replacements? Do you have detailed insight into the device performance and issues experienced? Could they have been fixed?
"SOTI XSight offers detailed insight into device issues that could apply to a suite of devices rather than in isolation. This means future decisions can be made now based on business-critical data that determines budget spend." Richard Gilliard, Renovotec Managing Director.
Often not enough analysis is undertaken to help with critical business decision making around device projects. Being able to ascertain what's happening in the field enables effective planning for the long term.
SOTI XSight provides business-critical data such as operational intelligence, advanced diagnostics, automated monitoring and incident management. Help avoid a rip and replace culture and look for ways to justify investments using hard business data.
3. Better integrate device purchases into all your projects
Many device purchases are in isolation of a project. With the Bring Your Own Device (BYOD) and Company Owned, Employee Expensed (COEE) options available for device purchase and expensing, it's a hybrid of responsibility between staff and employer.
Having insight into user needs would help with a better mix of this hybrid device structure – for example 'For your role we advise the following handsets for optimal performance for your task to handle the range of applications you will be using.' Being upfront with staff members about this could prevent incorrect decision making at the time of purchase.
"Renovotec consultancy enables these questions to be answered around your business. The right device for the right role counts, but the individual needs of the employee also need to be understood and heard. Our full consultancy service can help with this device resolution and result in the right fit each time." Mark Jones, Sales Director, Renovotec UK.
This purchase is critical to a project roll out – and is often where the least part of the budget is allocated.
4. Consider renting devices
Trying devices before you buy them is a fundamental way to get feedback from your users and make sure you can add applications with ease and perform software upgrades for example prior to getting employees started.
"Testing SOTI's remote control functionality makes it easy and efficient for technicians to analyse, troubleshoot and resolve mobile device and app issues from anywhere, at anytime. Therefore, when actual scenarios are happening in field, you are prepared and ready to go." Sarah Edge, Sales Director, UK and Ireland at SOTI.
This core offering from Renovotec has the following added benefits:
Prevents wastage
Avoids capex restrictions
Prevents overruns
Renovotec can modify / update / manage these devices and keep them up to date using SOTI MobiControl 24/7 as part of the managed service agreeme
nt of renting these devices.
Click here to find out more about SOTI XSight
To request a demo of SOTI XSight or any of the SOTI ONE Platform solutions please contact us.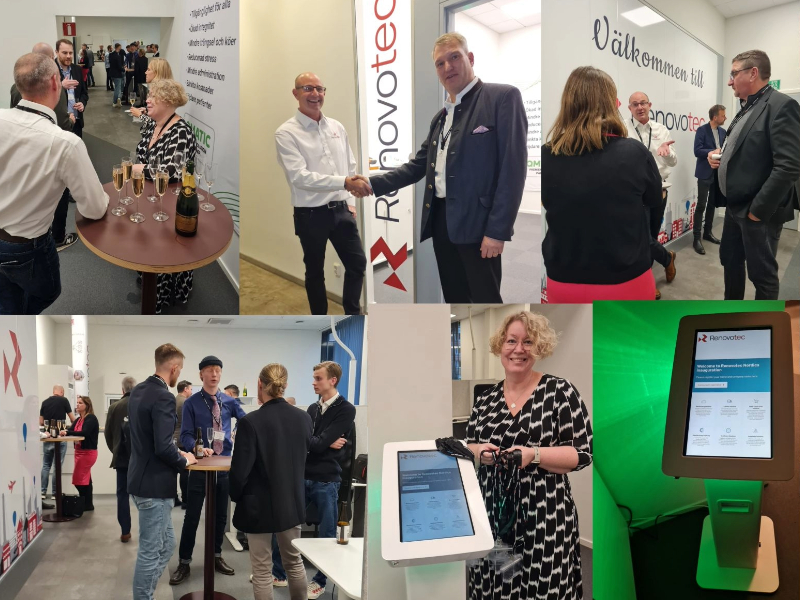 Renovotec Expands Global Footprint with Two New Offices
Fast growing AIDC provider responds to customer demand Warrington, UK – 9am BST, 24th October: Renovotec, the UK's fastest growing provider of end-to-end automatic identification and data collection (AIDC) technology solutions and services for organisations operating throughout the supply chain, today announced the strategically significant opening of two new offices, one serving the Nordic region […]
Read more