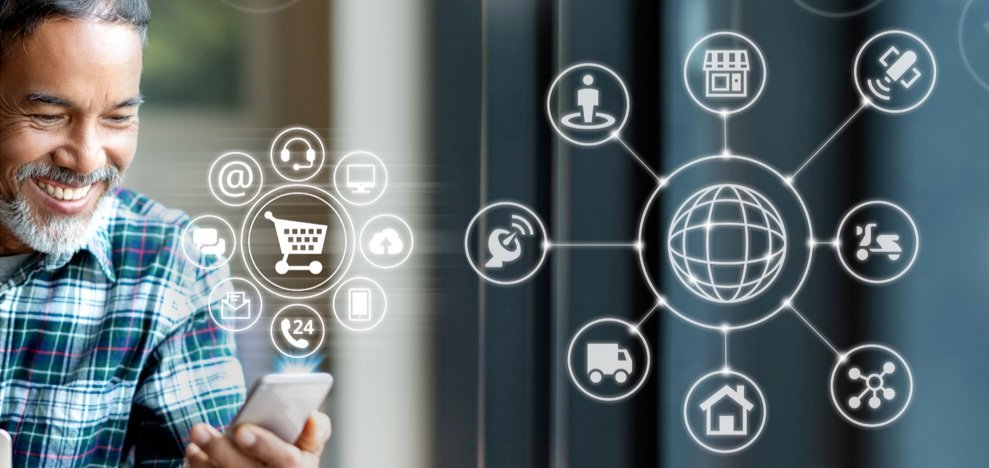 Navigating The Global Supply Chain Crisis
SOTI 2022 Retail Report
How to Deliver Premium Customer Experiences Through Mobile Technology in Retail
Request a copy of the full 2022 report
In this report you will uncover:
How supply chain disruptions have changed consumers' shopping habits
The impact that surging online consumer demand has on retailers today
Insight into the consumer demand for convenient delivery options
As the global supply chain crisis continues to disrupt the retail industry, consumers are being forced to change their shopping behaviours. Even though customers are making changes to how, when and where they shop, they are still demanding a high-level customer experience. For retailers, this presents both opportunities and challenges when creating the right formula for success.
The importance of integrating mobile technology to enhance and modernise the retail experience has been obvious for many years. The last two years, throughout the rise of COVID-19, has only reinforced this very point. To succeed in a rapidly changing market, retailers must optimise every customer touchpoint and ensure everything has a mobile-first approach.
By the end of 2021, up to 45% of employees in numerous developed countries and sectors were still working remotely. In some countries, with the advent of the Omicron variant, up to 80% of adults said that social distancing was important to them. This creates a need to be distanced, but with modifications on how customers now interact with retailers. Those who embrace this 'next normal' to improve the end-to-end customer experience will come out on top.
Whether you're running a traditional brick and mortar store of any size, or operate as an e-tailer, these changes disrupt and complicate traditional routes to market in ways that make the adoption and optimisation of mobile technology a must.
Request a copy of the full 2022 report below

See Beyond Data with Intelligent Visibility into Distribution Centre Operations
Operational Intelligence is a centralised, cloud-based platform to manage the complete lifecycle, operational visibility and performance analysis of assets, people and tasks.
With embedded hardware sensors designed into Honeywell products, the solution continuously extracts performance data that is periodically sent to the cloud for analysis.
Read more