Panasonic
Panasonic's versatile TOUGHBOOK range is designed to perform even in the most challenging conditions and weather. This portfolio of rugged tablets and mobile computers are built for lasting performance and support organisations in a wide variety of industry verticals including transport & logistics, manufacturing and healthcare.
These tough devices deliver enterprise-grade performance and battery life, while offering three grades of rugged protection – fully, semi and business – so you can select the model that best suits the requirements of your business operations. These tablets and mobile computers also support dynamic optional features such as smartcard readers, barcode readers and more.
Tablet and Mobile Computer Innovations from Panasonic and Renovotec include:
Optimised for mobile workers.
Outdoor-readable displays.
Highly customisable.
Hot-swappable batteries.
Rugged certification include IP and MIL-STD.
Support for Windows and Android OS.
Panasonic Solutions & Knowledge

Smarter, Faster, More Secure And Ultra Versatile: The Latest TOUGHBOOK 55 Upgrade
Panasonic has launched its latest version of TOUGHBOOK 55 notebook, which is as versatile as ever but with improved performance, connectivity and security.
Download Solutions Guide Download Datasheet Contact us for further information When launched in 2019, the TOUGHBOOK 55 set a new benchmark for mobile computing by enabling users for the first time to […]
Read more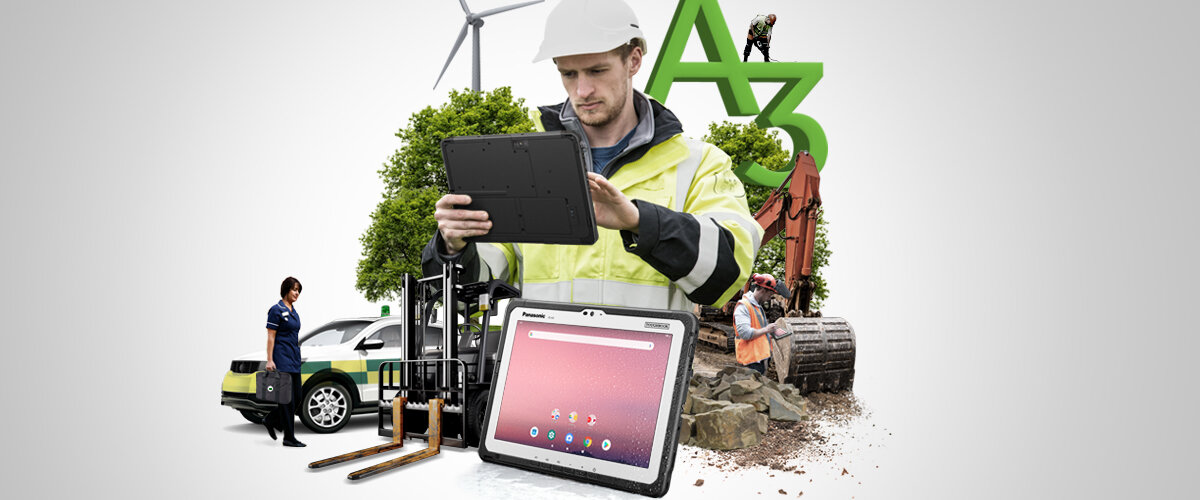 Panasonic's Most Rugged & Powerful Android Toughbook A3 Tablet With A 10.1" Display
Panasonic further strengthened its popular Android line-up with the TOUGHBOOK A3, a fully rugged tablet with a 10.
1 inch display.
Read more