Access to the Right Data is Making the Retail Supply Chain More Agile
The retail supply chain has never been so competitive. Being able to attract and retain customers comes down to the strength of an organisation's data, how accessible that data is to its supply chain and how successfully it's using analytics to identify and react to trends and behaviours.
Our latest blog post explores the importance of creating a flow of data throughout the retail supply chain and how that data can be leveraged through the right combination of technology solutions. You can check out one of our recent blog posts covering how digital signage is enhancing the customer journey.
Engaging customers, distributors and manufacturers with supply chain data
Having access to the right data benefits everyone in a retail supply chain. From the fulfilment and distribution operators who need to react to an increase in demand to customers who want to know more about the origin and sustainability of a product at the shelf edge, an effective supply chain is at its best when its data flows to the right parts of the business.
But none of this is possible if the flow of data between the distribution centre (DC), the stock room and the customer themselves isn't optimised. If a certain product type begins to spike in popularity, the DC needs to be notified to move the appropriate stock into the supply chain. If certain stores are more likely to experience this shift due to their size or the prominence of their location, that data will enable a retailer to move stock or notify its manufacturers to increase production to meet that demand.
After all, retailers are competing for the same customer base in a period of ongoing economic uncertainty. Even the seemingly smallest insight into a particular customer trend or product demand can transform the revenue of a company if it can identify an incoming shift and react faster than its competitors. Technologies such as the blockchain, RFID and IoT-powered devices enable retailers to create a more robust data stream, where the movement of assets can be tracked and analysed to optimise the production, distribution and sale of goods.
Leveraging RFID in the transformation of asset management and movement
RFID might be a 40-year-old technology, but it's still playing an important role in the digitally connected supply chain. Using RFID tags enables retail workers to scan an item with a handheld reader and review its history. This could include its initial production all the way to its journey through the supply chain network.
RFID antennas register the movement and presence of a tag. This, in turn, builds a database of where that stock is in the DC or store. This gives warehouse coordinators more visibility of their inventory, enabling them to identify exact stock numbers and move these around to meet projected or pressing demand. Cycle counts can be conducted faster and more accurately, and even the process of finding missing or misplaced stock is far easier when it can be pinged via RFID.
By monitoring and analysing the data a retailer is producing through its IoT network, machine vision cameras, wireless heat maps and RFID asset management, that organisation can move its stock levels around more effectively. This enables a retailer to prioritise the stock that's stored in the stock room so it's already ready to be moved onto the shop floor to restock a popular item before it runs out.
Using machine vision to enhance stock management and replenishment
High-definition cameras aren't just reading barcodes anymore. With AI and machine learning, retailers can transform how they manage and replenish stock. Machine vision cameras can be positioned in a stock room to track the number of products remaining. It can also track a shelf edge or area, sending automated notifications that an item is running low.
Machine vision for retail can react to product movement, providing automated suggestions for optimal stock orientation throughout the store. Staff can also be automatically notified when a shelf is running low. This ensures the finite space in the stock room is optimised so items are ready for replenishment.
These systems can track customer movement, using heat maps to identify areas of increased activity and dwell times. This data arms retailers with insights into whether an adjusted layout would help improve the customer journey. An opportunity to make previously 'cold' areas warmer through increased visibility to the customer.
Reacting to shopping behaviours and predicting customer trends
The right technology solutions enable the effective transfer of data. These include mobile computers and wearables that enable warehouse staff to react to stock movement requests or picking tasks. The right label printing technology supports the correct categorisation of stock when it's earmarked for a particular location. Digital signage can draw a larger customer base to a product. Electronic shelf edge labels reflect data-informed price changes.
Using analytics in the retail sector enables organisations to reduce stockouts and the need for reactive discounts. Retailers can ensure stock is always moving to the right locations to meet demand.
Retailers don't just want to react to trends, but actively prepare for them. That means making price decisions that address market and economic factors. It also means maximising profits while avoiding pricing a retailer out of potential sale. Retailers cannot afford to be operate blindly anymore. They need to be making informed decisions based on its data at its disposal.
Want to learn more about an end-to-end retail supply chain solution from Renovotec? Contact one of our experts today and let's discuss your unique retail requirements.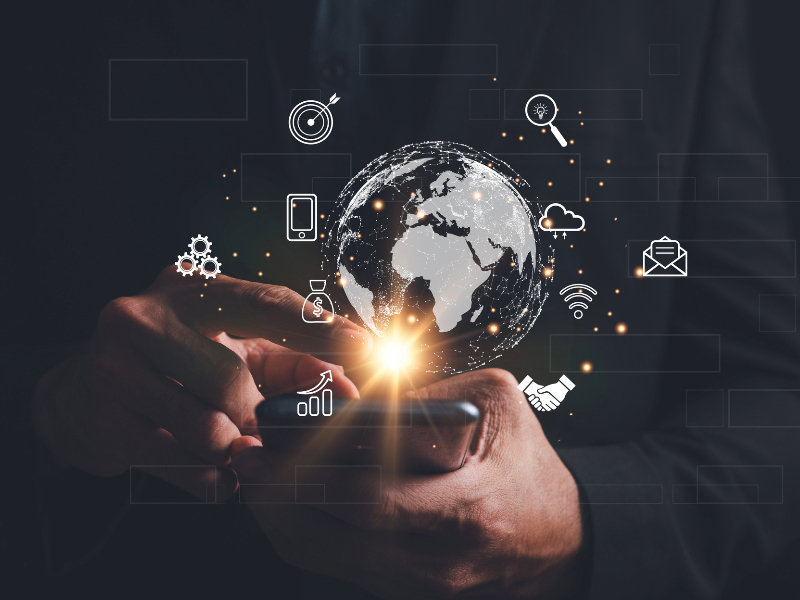 What are Managed IT Services and How Can They Enhance Your IT Infrastructure?
In a recent blog post, we explored why choosing the right Managed IT Services goes beyond offering a simple helpdesk function.
These services should be an extension of your IT infrastructure, enhancing its capabilities and resources by leveraging additional skills and expertise.
Read more