Amazon Could Become the 2nd Largest Shareholder of Point Mobile
Point Mobile is one of the fastest growing enterprise handheld manufacturers in the world. Based in South Korea, Point Mobile offers a full range of high quality products for Enterprise Mobility and various vale-added solutions to prepare their customers for the future.
One of the most interesting aspects of Point Mobile is that it has given a pre-emptive rights to Amazon, one of its major customers. According to this contract which was signed in July 2020, the length of the contract lasts 8 years and it includes Amazon purchasing various products from Point Mobile (cumulative amount of $200 million in sales). In return, Amazon could purchase 1.48 million new shares in Point Mobile. If Amazon exercises 100% of this rights, Amazon would become the second-largest shareholder with a 17.7% stake in the company.
The fact that Amazon was willing to enter into a long-term contract with Point Mobile is positive for the company. It shows that Amazon is impressed with the company's products, so much so that it is willing to become the second-largest shareholder in the company. Later on, if Amazon does exercise its rights and become the 2nd largest shareholder in the company, this would also have a major positive impact on Point Mobile since it could result in significantly higher incremental revenues from Amazon.
Point Mobile Latest Products
PM30 – Mobile Computer
With a thickness of 10mm and a light weight of 165g, the PM30 was made to support your staff at any front or back store task. Carefully tuned for the retail industry, the PM30 is packed with performance features – all in a sleek and ergonomic housing and so light, you will hardly feel it when you carry it around. Make it tougher with the optional protective case, mount it on your arm or wrist, and enjoy extended battery life with the optional extra battery case. Find out more
PM5 – Newest Wearable Bluetooth Scanner
Point Mobile's mobile computers are powerful, and capable of processing and transferring data fast. But sometimes your workforces need to be deployed in scanning-only tasks for hours, in which case using a heavy device can be exhausting. With the incredibly light and the ambidextrous form factor that fits perfectly on your finger, the PM5 was built for heavy and long scanning tasks. Find out more
PM500 – Smart Mobile POS Terminal For Seamless Payment
Android has become the operating system of choice for a variety of rugged handheld devices. The new PM500, however, is one of the first mPOS (mobile Point-of-Sale) devices that unites the outstanding features and the latest tools the Android operating system offers with the industrial-class durability of a rugged enterprise device. With Android 7.1 and Point Mobile's collection of enterprise-tuned tools such as the Enterprise Mobility Kit (EmKit) – a world-proven customised kit designed precisely for the enterprise mobility market, the PM500 is the perfect choice for all retail applications. Find out more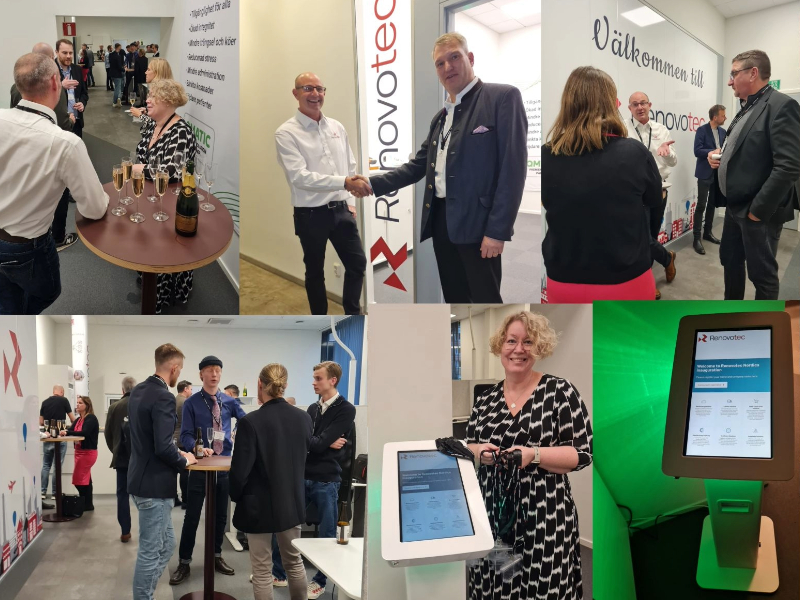 Renovotec Expands Global Footprint with Two New Offices
Fast growing AIDC provider responds to customer demand Warrington, UK – 9am BST, 24th October: Renovotec, the UK's fastest growing provider of end-to-end automatic identification and data collection (AIDC) technology solutions and services for organisations operating throughout the supply chain, today announced the strategically significant opening of two new offices, one serving the Nordic region […]
Read more