E-Commerce; Playing The Long Game
The Financial Times recently reported that social media platform, TikTok, had abandoned plans to expand its livestreaming commerce initiative in the US and Europe after its initial launch in the UK failed to gain customer traction and was hit by internal problems. While livestream commerce may still be some way off, there's little sign that ecommerce is slowing in the UK, it is projected to grow at a CAGR of 7.2%* to 2024.
Undoubtedly, Covid-19 caused the surge in ecommerce, initially through necessity enabling shoppers to avoid the virus by staying home. And while people have been returning to bricks and mortar stores, we've seen a definite behavioural shift towards online shopping that means the pandemic-shaped upward curve in ecommerce is unlikely to be flattening anytime soon.
I read† recently that nearly four in ten (37%) retail decision-makers said their ecommerce business is not meeting profitability targets. Given that ecommerce will account for a larger share of retail moving forward, it's imperative that new ways of improving profitability are found; waiting for our dire economic conditions to pass is not an option. Nine out of ten (90%†) retail executives understand the improvements they need to make but 40%† claim investment in them is a struggle.
Knowing what you need to do to modernise is one thing, achieving it is another as it takes both time and money, especially if you're a large retailer who delivers very cost-effectively to store but who now has to deliver with the same effectiveness to peoples' homes. Changing such business models can be complex, particularly when many organisations still have silos in their processes and systems.
Only recently, Zebra claimed it was seeing real appetite for more, and better, streamlining and integration of processes and systems to help create better workflows and greater visibility. It emphasised the importance of warehouse management system (WMS) solutions including an industry-standard application programming interface (API) that allowed the two applications to talk to each other. It added that operators needed to ensure gaps between transport management systems (TMS) and WMS could also be filled to minimise risk of business systems and data silos.
Only the right sort of technology and collaboration will deliver better experiences for frontline workers and improved efficiencies and productivity for businesses. Imagine how frustrating it is for retail associates that over half (58%1) of shoppers can find information like stock levels and price more efficiently on their smartphones than by asking in-store staff!
As I said in my last blog, if you elevate associates' work, you elevate customer experience (CX). And devices like Zebra's TC53 mobile computer with Wi-Fi 6 and 5G increase bandwidth and capacity, allowing greater throughput speeds and faster response times, even when multiple devices are being used on the same network.
The UK is said* to be a 'stable and growing ecommerce market in which consumers are willing and able to adopt new ways to shop and pay.' Retailers need to be equally willing to adopt new ways, ones that will improve CX and, ultimately, their profitability. Last month, we launched an ecommerce system that increases performance by up to 25% and reduces operating costs by some 30%, and users can try it before they buy it. In the world of ecommerce, it is innovation that pays dividends, and we believe our new system will pay for itself rapidly.
Renovotec is the UK's fastest growing provider of rugged mobile hardware; as well as delivering end to end managed & consultancy services, robotic solutions wireless networking, enterprise mobility, mobile data capture, printing and hardware rentals solutions. With over 25 years of industry experience, Renovotec supports customers across multiple industry verticals – including warehousing, transport & logistics, manufacturing and field mobility. For more information call 01924 600480.
*Source: Global e-commerce trends report, J.P.Morgan
† Source: Publicis Sapient and Salesforce
1Source: Zebra: The next wave of retail fulfilment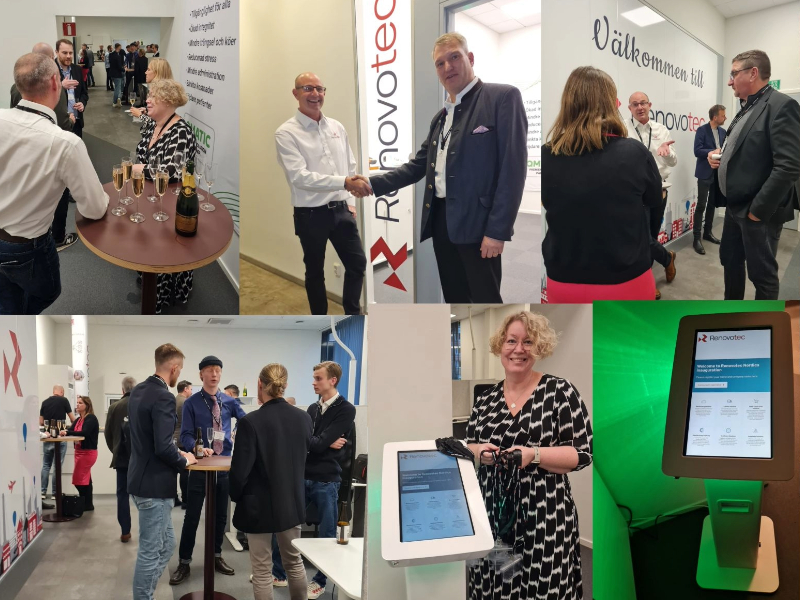 Renovotec Expands Global Footprint with Two New Offices
Fast growing AIDC provider responds to customer demand Warrington, UK – 9am BST, 24th October: Renovotec, the UK's fastest growing provider of end-to-end automatic identification and data collection (AIDC) technology solutions and services for organisations operating throughout the supply chain, today announced the strategically significant opening of two new offices, one serving the Nordic region […]
Read more