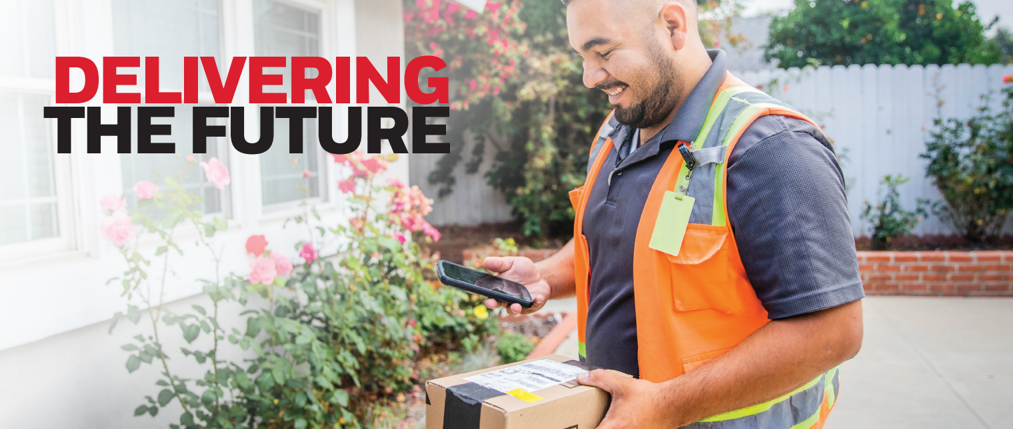 Lasting benefits of 'last mile'
Accenture recently published a report* claiming something unexpected happened to last mile delivery during the pandemic; it got greener. The study found that using micro-fulfilment centres (MFC) for ecommerce orders could reduce traffic volume as well as harmful air emissions. It went as far as to claim that delivery vehicle-related emissions in London could be reduced by 17% by 2025 – provided we continue down this path.
We're essentially at a tipping point. If we – and I mean customers, government, retailers, delivery firms, indeed everyone involved in the supply chain – were to change our behavior, then last mile could prove faster, greener and cheaper. But it depends on the whole ecosystem playing its part as, if left unchecked, things could worsen with an increase in vehicle movement and more traffic congestion.
During lockdown, we quickly adapted to new methods of delivery/collection, from kerbside drops to robotic or two-wheeled food deliveries. By offering click and collect options to local MFCs, consumers could play their part by getting there on foot, by bike, public transport or in private or low emission vehicles. But there may have to be 'carrots' offered by retailers or government to incentivise them as, let's face it, we've got used to having things delivered to our homes!
And rewriting this aspect of last mile delivery would necessitate changes among logistics providers too, not least of which would be managing assets like vehicle fleets as well as using more data and analytics to increase visibility of stock. It requires the whole ecosystem to think and move differently. I don't think we're at the stage of the 'mobile warehouse'† as posed in a paper I read recently but why not for the future?
The biggest challenge we are currently facing is balancing customer satisfaction with profitability. Consumers have high expectations, from free deliveries to minimal inconvenience and achieving them is no small feat for organisations. Some 87%1 of customers want proof of delivery details, and the same number (87%1) want to be able to track their parcels and this is where technology comes into play and makes life easier for logistics providers.
A mobile-first strategy in place for last mile deliveries is definitely the way forward. Four in ten2 transport and logistics companies agreed it helped them during Covid-19. Last mile drivers and couriers, equipped with the right mobility solutions, can perform accurate pick-ups, real-time communications and route planning to the final delivery point.
Social distancing requirements are going to be with us for some time to come but recording proof of delivery still needs to happen. Honeywell's CT60 XP mobile computers with FlexRange scanning, for instance, enable drivers to scan the item – from up to 10 metres away – to verify it's been delivered with photos or texts sent in real time to the customer as proof. The device even enables customers' voices to be recorded instead of electronic signatures thus ensuring full contactless deliveries.
Last mile delivery costs account for 53%2 of the total cost of shipping and up to 41%2 of total supply chain costs. Over half of respondents agreed (61%2) that the last mile delivery process is the most inefficient part of the supply chain process and, as Accenture says, we have the chance now to make lasting changes to last mile, both from a sustainability shift and an efficiency standpoint. A mobile-first strategy helps workforce productivity (48%2 agree) as well as reducing operational costs (86%2 agree). There's also no overlooking its impact on improving customer satisfaction and profitability (74%2 agreed). We can help you go the last mile, and do what's necessary to adapt to the new normal.
Renovotec is the UK's fastest growing provider of rugged mobile hardware; as well as delivering end to end managed & consultancy services, robotic solutions wireless networking, enterprise mobility, mobile data capture, printing and hardware rentals solutions. With over 25 years of industry experience, Renovotec supports customers across multiple industry verticals – including warehousing, transport & logistics, manufacturing and field mobility. For more information visit renovotec.com or call 01924 600480
*Source: 'The sustainable last mile: Faster, Greener. Cheaper.' (Accenture/Frontier Economics)
† Source: Elsevier publication entitled 'Moving towards "mobile warehouses": Last mile logistics during Covid-19 and beyond.
1Source: Whistl
2Source: Soti's 'The last mile sprint' report 2020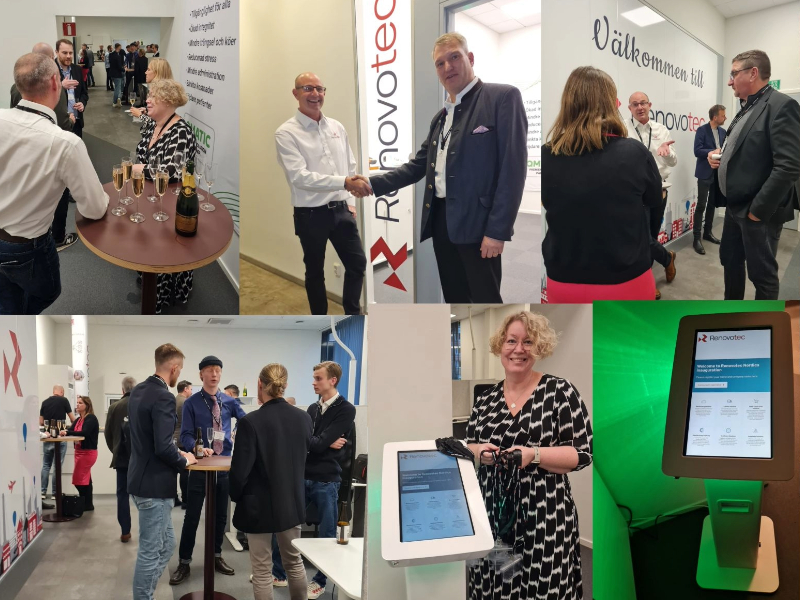 Renovotec Expands Global Footprint with Two New Offices
Fast growing AIDC provider responds to customer demand Warrington, UK – 9am BST, 24th October: Renovotec, the UK's fastest growing provider of end-to-end automatic identification and data collection (AIDC) technology solutions and services for organisations operating throughout the supply chain, today announced the strategically significant opening of two new offices, one serving the Nordic region […]
Read more