Latest High Street `must-have`
Last month, the Post Office signed a landmark deal to provide Click & Collect services for DPD. When the largest physical retail network in the country starts offering such services you know it has swung from a 'nice to have' fulfilment option to a 'must have' necessity for retailers.
Growth in Click & Collect has skyrocketed. In 2013 its turnover in the UK was estimated to be worth 3.2* billion euros. Fast forward a decade and turnover is forecast to be 11.9* billion euros by 2023. Shoppers love it as it helps them avoid delivery costs, they get to skip checkout queues and crowded stores, plus they don't have to wait in for a courier so gratification is satisfied earlier.
Blending 'bricks and clicks' by ordering online for pick up in-store or kerbside collection is becoming increasingly essential in retail to connect physical stores with e-commerce. Zebra's 2021 Shopper Study reveals that 86%1 of consumers have a preference for Click & Collect. And there are some compelling reasons to offer it besides its almost 'contactless' attraction:
It increases online conversion
You get the chance to upsell or cross-sell at point of collection
There's the opportunity to market a wider product range online
However, implementing and optimising Click & Collect is no insignificant undertaking, it requires strategic investment in the latest fulfilment and retail technology. Ideally you should be looking at a 3-step process; syncing your systems to ensure your Click & Collect is profitable, fine-tuning your fulfilment to maximise the in-store experience and, thirdly, removing as much pain as possible from the returns process.
If we look at each step a bit more closely, you need to have the right systems in place to ensure fulfilment runs smoothly from warehouse to shop floor and ultimately to the customer. You need to be thinking of devices like 1D and 2D barcodes scanners or RFID to give you real-time visibility to manage orders effectively. Your picking processes need to be efficient and accurate as does packing and labelling and mobile devices can really help reduce errors and make workers far more productive.
When it comes to the collection point itself, many retailers have reconfigured their shops or introduced special parking bays to handle the fulfilment aspect. Again, technology can help facilitate the customer identification process, enable shop workers to locate the order being picked up and expedite the handover process. Many people want as contactless an experience as possible with over three quarters1 wanting to get in and out of the store quickly.
An inevitable part of the e-commerce revolution is returns, especially now that people are using their homes as fitting rooms and buying multiple sizes and colours! Nearly two thirds (65%1) of consumers prefer to shop at online retailers that have physical stores so your returns process needs to work in a way that satisfies the customer but keeps costs low and gets the items back into circulation quickly and safely. Some stores have taken to installing dedicated returns areas, while others are using interactive kiosks for both self-service collection and returns.
Margins are tight in retail but Click & Collect does present an opportunity for retailers to regain some wallet-share ground against pure e-commerce outfits and those shops with no digital transformation. If you're looking to implement profitable omnichannel fulfilment talk to us about how technology could help increase the efficiency, accuracy and productivity of Click & Collect.
*Source: https://www.statista.com/statistics/986344/click-and-collect-turnover-united-kingdom-uk/
1Source: Zebra Global Shopper Surveys, Volumes 1 and 2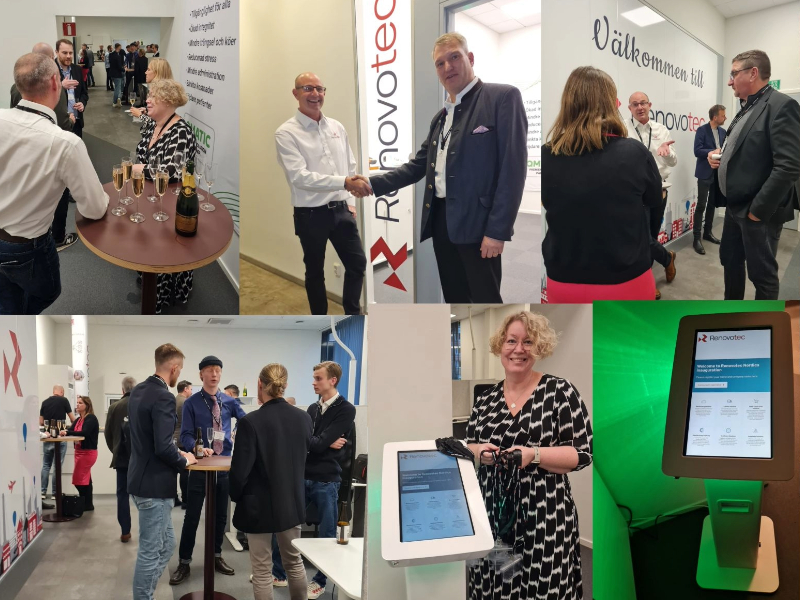 Renovotec Expands Global Footprint with Two New Offices
Fast growing AIDC provider responds to customer demand Warrington, UK – 9am BST, 24th October: Renovotec, the UK's fastest growing provider of end-to-end automatic identification and data collection (AIDC) technology solutions and services for organisations operating throughout the supply chain, today announced the strategically significant opening of two new offices, one serving the Nordic region […]
Read more