The 3 Ps of the Modern Warehouse: in the rush to modernise, are we forgetting the fundamentals?
In our previous article in the modern warehouse series , we explored the importance of security and device connectivity – two crucial foundations to keep on top of, despite the influx of new technologies. In the rush to modernise, have organisations forgotten their priorities and moved on too quickly? With 31% of customers surveyed , they didn't think the last year's investment in mobile technology had provided a positive ROI, and 56% said they are looking for better ways to manage their expanded portfolio of mobile devices. There is clearly an issue afoot. This article will explore this. Read on to find out more.
1. Prioritise digitising the returns process
Following digital transformation over the past 18 months, 76% of companies surveyed , agreed they are exploring new ways in which they can handle the returns from consumers. Before embarking on any form of process transformation, thorough planning and designing is recommended for your industrial computers and printers (AIDC devices):
"This is more than digitising returns; it is about digitising an entire business operation. This takes skilful cross-departmental planning something which Renovotec are well adverse in assisting as part of our managed service offering. We can even rent devices to you long term, to make sure you choose the right devices for the role." Mark Jones, Sales Director at Renovotec .
All in all, the process for returns needs more speed, more agility, and a considered reverse T&L process right back to the warehouse, or in some cases the third-party supplier. 59% of customers interviewed by SOTI said they would purchase more if the returns process was simplified.
"Returns were previously a 'hidden term' of a transaction, which our research shows are now at the forefront of the buyer decision making process. Mobile devices are key to this process at every stage, communicating important data to the customer regarding transactions and refunds, whilst communicating package locations back through the entire warehouse supply chain." Sarah Edge, Sales Director, UK and Ireland at SOTI.
Being more transparent with the returns process and making this more simplified and convenient can only help an organisations long term revenue.
2. Prioritise your migration projects
There is always a migration to consider, such as the move from Windows to Android. This is causing distraction of IT teams and leading them to take their eyes of the ball with regards to their current set up. If Windows is working well for your organisation and your devices can wait until the next software refresh, then stick with this. Especially if there are no current interruptions to current workflows, mobile computing, or device applications issues.
"The worst thing companies can do is look to migrate for fear of being left behind. If their organisation is mapped well and processes are working, focus on maintaining this equilibrium. Your workforce will thank you for this." Richard Gilliard, CEO at Renovotec. "We offer comprehensive support packages to help organisations with what they have, focused on where they want to get to. Supporting these devices in the interim with greater business intelligence around the devices thanks to SOTI, will help us prioritise the core pain points and costly devices."
Migration can equally apply to peripherals in your warehouse such as label printers. These need to be easily managed, maintained, and supported remotely across the organisation alongside your mobile devices and SOTI Connect is the perfect solution providing remote assistance to fix printer support issues as well as ensure productivity and correct shipment of goods prior to leaving the warehouse, as well as for the returns.
3. Prioritise your people using the tech
A core focus should always be the staff who work in your organisation who often realise the benefits of IT projects when it comes to speed of transaction, smoother and easier processes as well as increased productivity. These are the drivers of the technology and the adopters who make the IT dream a reality.
"Ensure staff know how to best use their devices and give them time to adjust to tweaks and changes to applications and software requirements." Richard Gilliard, CEO of Renovotec.
Choosing the right Enterprise Mobility Management platform such as the SOTI ONE Platform, that can update all fundamentals, outside of simple core device settings, is crucial for adapting warehousing and managing multiple device and complex fleets of devices. Some examples of how SOTI is unique:
Device locations can be updated on devices crucial for T&L and supply chain staff
Correct synchronising of files to the network for crucial backend order processing, even when devices are remote
Ability to set minimum Wi-Fi security levels on devices remotely
Device authentication policies set up and working from any location
Ability to standardise specific device features across multiple device types and manufacturers to help with manageability and ongoing device support
"SOTI MobiControl enables IT teams to see exactly what is set up on each and every device as well as to ensure all software updates are pushed out and maintained. This is a crucial part of all company device strategies and IT projects." Says Sarah Edge Sales Director, UK and Ireland at SOTI. "Well configured, maintained and deployed devices ensure your workforce is well equipped to do their role and perform their best in their job driving productivity for your business."
Contact us for further information
Download SOTI's latest report A Defining Year: The State of Mobility 2021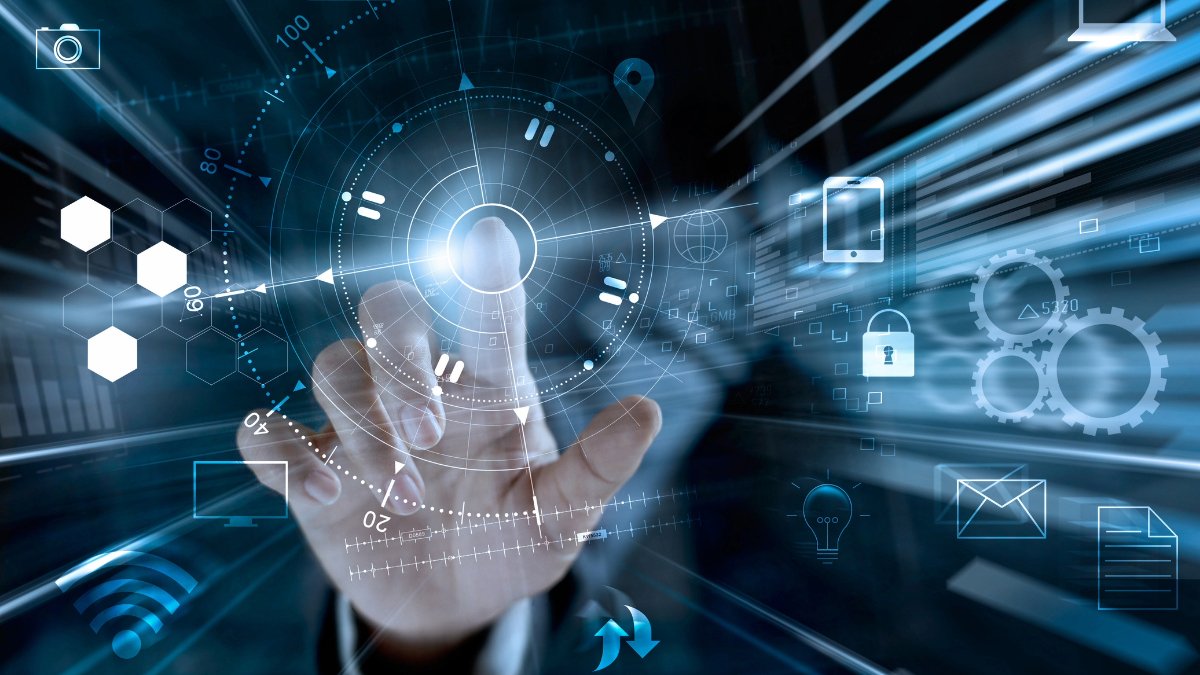 Expert Analysis and Industry Insights for the Connected Store and Warehouse of the Future
Technology plays a vital role in any industry setting.
From the fast-moving nature of a warehouse environment to the competitive world of the retail supply chain, the right innovations deployed with the right solution can have a profound effect on a company's success.
Read more