Transforming Warehouse Operations With Robots
The world of robotics and Autonomous Mobile Robots (AMRs) is a hot topic in the logistics sector right now with the AMR market size predicted to reach $22.15 billion by 2030.
It is not surprising considering the reams of efficiency benefits self-driving AMRs bring to the warehouse including reduced labour costs, increased productivity of the workforce, improved accuracy, and scalability.
As a result, there are many variations of AMR solutions on offer, including traditional automation providers that now have a complementary offering in an attempt to jump on the AMR bandwagon.
There is no doubt that choosing the right robotics solution from a crowded and sometimes confusing marketplace is challenging. However, getting the right solution from the outset will make all the difference in productivity and ROI to transform the efficiency of your warehouse operation.
Choosing the right AMR for your warehouse
If we take order picking as an example the fundamental first considerations should be related to size and space. Choosing the right size AMR for the picking product line, and the right AMR to be able to work efficiently in the space dimensions of your warehouse. Here are some of the options to consider:
Collaborative AMRs
Collaborative AMRs can be used when space is a challenge and there is no option or need to change the layout of the operation. These robots can dramatically reduce the amount of walking time for an operator by the robot completing the hard miles for your warehouse business. E-commerce picking fulfillment for small items is a good use case for this type of solution. However, consider the interaction of robots with people and materials handling equipment (MHE) equipment as this can, in some cases, slow them down. If the aisle widths are large enough, then case picking to pallets is also achievable, but you need to factor in large staging areas where a robot needs to leave the pallet upon completion.
Goods to man AMRs
Goods to Man AMR can provide extremely high productivity gains for both put away and picking. You need a large open space where robots will work in a cordoned off area where no people are working. Workstations are required where the robot will bring a rack or pallet to the operator to either pick from or for put away items to be placed onto. Space is the major constraint here particularly if the vertical space is then unused. A key point to consider is that in most cases the software that manages the robots and the movements needs to control all the data, meaning that this is seen as a "black box" from a warehouse management system (WMS) perspective. This can be seen as a negative for some who don't want to manage their operations in two different solutions.
Point to Point AMRs
Point to point movements are arguably the simplest of the AMR solutions to implement and in some cases do not need any integration. Usually, using a compatible trolley and or stillage to move goods from point A to point B. A use case could be for end of pick process – the operator finishes picking and leaves the trolley in a predefined area for the robot to collect and take to dispatch or packing bench. These solutions can interact with traditional conveyors and collect pallets and or totes using roller top AMRs. To make the most of these types of solutions consider adding additional processes to sweat the asset and improve the ROI such as put away and collecting the rubbish from the end of aisles. Any process that removes the unproductive walking time.
Start small and scale up for maximum ROI
This is just a snapshot of the many other robotics AMR solutions on the market that can provide solutions to more specific challenges. The key takeaway is to make sure you use the flexibility and scalability that these types of solutions can bring to your advantage and where possible start small so you can learn how the solution will impact your operation.
For the long-term AMR is a critical and evolving technology and asset for any warehouse for fulfilling orders accurately, reaping labour efficiency ROI and keeping customers satisfied.
By Jamie Mottershead, Technical Director, Renovotec
Featured in Technology Dispatch
https://technologydispatch.com/transforming-warehouse-operations-with-robots/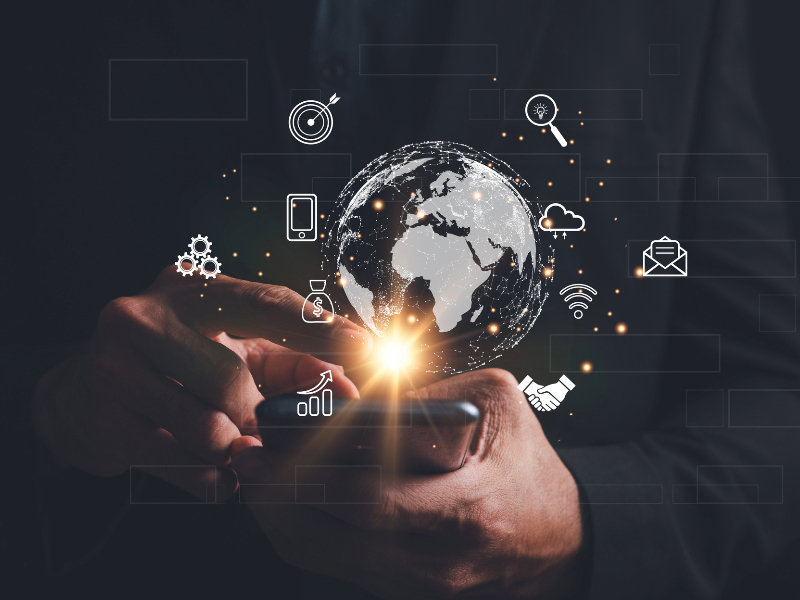 What are Managed IT Services and How Can They Enhance Your IT Infrastructure?
In a recent blog post, we explored why choosing the right Managed IT Services goes beyond offering a simple helpdesk function.
These services should be an extension of your IT infrastructure, enhancing its capabilities and resources by leveraging additional skills and expertise.
Read more