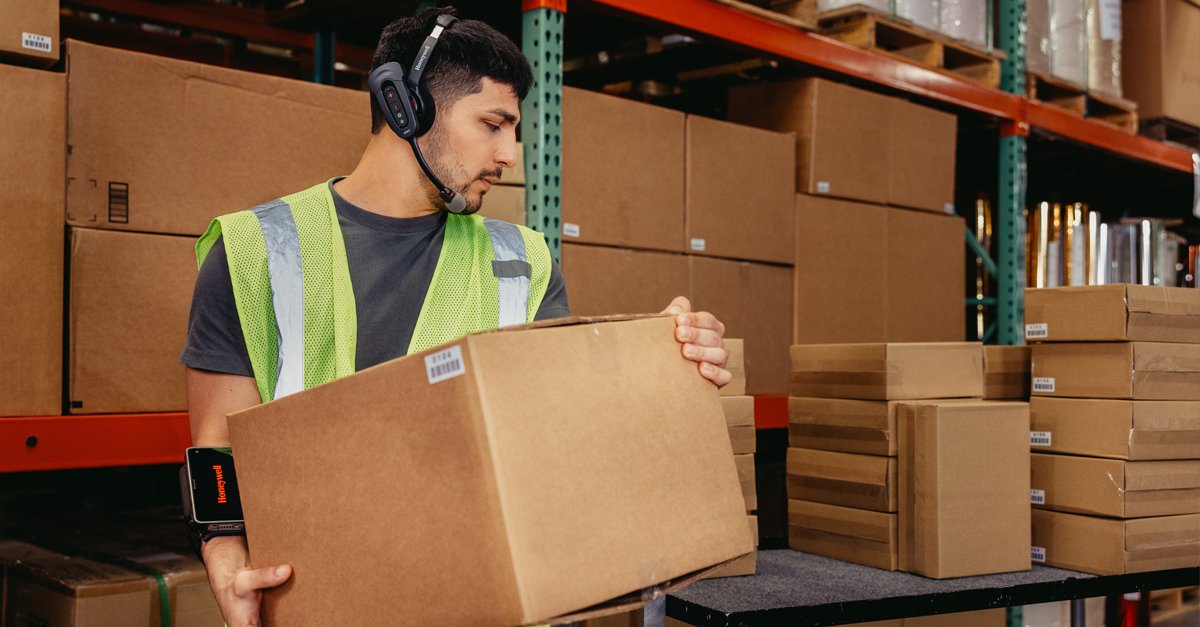 Voice-Directed Solutions are Unlocking Supply Chain Productivity
With the pace of the modern supply chain accelerating every day, it's becoming harder than ever for warehouses to maintain their high standards, keep up with customer demands and ensure their business can outshine their competitors. Thankfully, there are cutting-edge technologies out that can help boost efficiency and productivity by up to 35%, reduce errors, streamline the picking and packing process and improve ROI. Voice-directed warehouse solutions are one such example you should be considering.
Voice enabled technology has been around a while now, but new innovations in hardware, software and WMS (Warehouse Management System) integration have seen it become an integral part of the modern warehouse and throughout the supply chain. It's predicted that 45% of warehouses will adopt this technology over the next two years, switching from paper-based picking and traditional RF scanning to this cost-effective and efficient solution.
What is voice-directed technology?
Voice-directed warehousing (VDW), also known as voice picking, is a paperless, 'hands-free' and 'eyes-free' system that utilises industry-leading technology to automate myriad warehouse processes.
This makes many vital yet everyday tasks such as warehouse picking, packing, consolidating, replenishment, short filling, truck loading, shipping and cross-docking more efficient and cost-effective. Any additional warehouse management tasks audits are also streamlined, bringing the technological advantages of the modern world into our workspaces.
Using speech recognition software and intelligent voice ages plus barcode scanning and RFID, it can optimise your productivity, improve safety and ensure that you exceed your customers' expectations every time.
Perhaps best of all, it integrates with your existing WMS or ERP (Enterprise Resource Planning) and adapts to the unique needs of your business so you can minimise disruption while maximising output.
What are the benefits of voice?
1. Automated, hands-free order-picking process
Warehouse voice solutions reduce the need for cumbersome traditional handheld devices in favour of wearables with integrated scanning capabilities for a more streamlined, efficient warehouse management experience.
2. Enhanced productivity
Working hands-free and eyes-free, this agile solution frees up workers' hands so they can pick and pack fulfilment items, helping warehouses to work faster, more efficiently and with greater confidence. This can boost productivity dramatically depending on the type of warehouse and processes contained within it.
3. Improved accuracy
Voice-directed warehouse solutions can improve accuracy by up to 25%, increasing customer satisfaction and resulting in fewer returns and better ROI. This includes various fulfilment tasks including picking, packing, putaway, receiving, replenishment, returns and much more.
4. Increases safety
When the worker can carry out their tasks hands and eyes-free, they can be more aware of their surroundings and can keep themselves safer. This can reduce accidents and improve overall health and safety in the workplace.
5. Decreases training required
Voice-directed warehouse solutions are easier to use and more intuitive than traditional paper-based methods. As a result, training times are decreased and new team members can reach proficiency quickly and then be deployed into the warehouse or distribution center/centre (DC) with reduced lead times. This reduces the cost of recruitment and ensures better ROI.
6. Boosts your existing WMS and ERP systems
As mentioned previously, voice-directed warehouse solutions integrate with your existing WMS and ERP systems to complement your existing setup. You won't be forced to adapt to a brand-new system or create a new one but can optimise your warehouse management system from the get-go. This adds longevity to your WMS and helps you save precious time and money.
7. Better ROI
With the correct use of warehouse voice solutions, workers can become more effective when performing a task, boosting ROI and helping the business achieve more for less. Voice-directed warehouse solutions are also far more cost effective than other technology elements in the progress.
8. Easier to grow and scale a business
Warehouses can support optimal growth to their fulfilment processes and more effectively manage increased periods of demand such as the festive period. As a result, businesses can become more streamlined and generate greater revenue for less.
How can voice-directed solutions can solve issues in the supply chain
When used in a warehouse, voice-directed technology optimises and automates those manual, hands-on processes. It can be utilised both within the four walls and outside them. Any process that requires a worker to identify, scan and input data could benefit from leveraging that 'eyes free, hands free' mantra. Here are some helpful examples:
Order picking
Voice-directed warehouse solutions can be used for piece, pallet or case picking. Popular workflows include:
●      Piece picking to totes, cartons on carts or conveyors including two-stage picking and pick and put for high volume items.
●      Pallet picking for outbound shipping can be combined with tasks such as cross-docking, replenishment and putaway to reduce 'empty travel'.
●      Case picking including pack to pallet or conveyor without the need for labels and two-stage picking processes.
Packing & consolidation
If your warehouse doesn't currently utilise automated sorted systems, they can use voice-directed technology to optimise the process, assembling multi-line orders that have been picked in multiple batches or zones and barcode scanning.
Receiving
Whether you need to receive full or mixed pallets, verify quantities, identify damage or sorting and staging items, voice technology can be used in the voice-directed workflow. Many warehouses choose to incorporate barcode scanning and visual display information within the workflow for added efficiency.
Replenishment & short filling
Replenishment and short filling can also be included in the v
oice-directed picking workflows, allowing full pallets or mixed pallets to be forwarded to picking locations.
Truck loading & shipping
Voice-directed warehouse solutions can also help optimise truck loading processes using system or user-directed loading, electronic load maps and potentially safety and inspection steps.
Cross-docking
Voice technologies can also support cross-docking processes that include moving, sorting, and receiving to shipping and outbound staging.
QC/Audit
The advanced technologies used in voice-directed warehouse solutions can also help senior team members manage warehouses more effectively. They can prioritise which orders are checked using criteria based on factors such as customers, orders, product type and the experience level of the workers themselves.
Summary
If your warehouse is looking to optimise workflow, boost efficiency and productivity and steaming operations for a more profitable future, consider utilising a voice-directed warehouse solution today.
With around 45% of businesses expected to adopt this technology over the next two years, it's the savvy solution for forward-thinking, innovative organisations like yours.
Want to discover how adopting voice-directed warehouse solutions can accelerate the success of your organisation?
Contact us today for more information tailored to the precise needs of your business.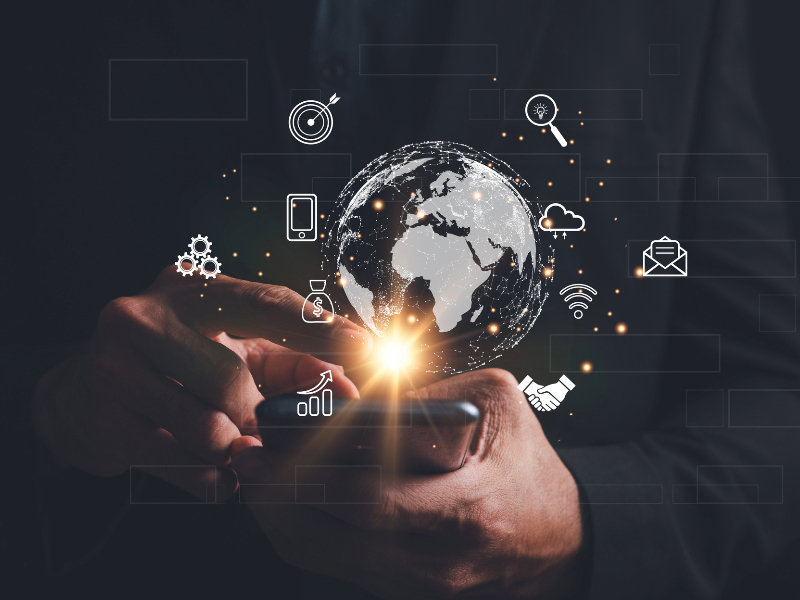 What are Managed IT Services and How Can They Enhance Your IT Infrastructure?
In a recent blog post, we explored why choosing the right Managed IT Services goes beyond offering a simple helpdesk function.
These services should be an extension of your IT infrastructure, enhancing its capabilities and resources by leveraging additional skills and expertise.
Read more