Maximise Your Wireless Network Potential with Wi-Fi 6E Site Surveys
Wi-Fi 6 has been the Wi-Fi standard for quite some time now, but the shift towards W-Fi 6E has finally begun with anticipated technologies and devices planning to adopt this extension (including preparing for Wi-Fi 7 also looming on the horizon in the years to come).
New devices, such as the recently announced iPhone 15 Pro and iPhone 15 Pro Max from Apple, will have the capacity to operate within the 6-GHz band, and other devices in the smartphone market and beyond are likely to follow. This development aligns with previous forecasts and underscores Apple's role as a trendsetter in encouraging companies to invest in infrastructure upgrades.
How Wi-Fi 6E will benefit your business operations
So, what does this mean for businesses like yours that are currently operating on Wi-Fi 6 networks and why should you be considering refreshing your wireless structure as a result? The advent of Wi-Fi 6E isn't just a minor generation transition, it represents a significant improvement to the wireless standard. Key benefits you can expect include:
Blazing speeds
Leverage a smoother and faster internet connection that enables you to send and receive data at greater speeds (more than 1Gbps) and provide a more consistent and stable experience for users.
Wider channels
Wi-Fi 6E offers increased capacity thanks to the addition of 14 80 MHz channels and a further 7 160 MHz channels, meaning there's less congestion so you can enjoy enterprise-grade connectivity.
Enhanced security
As with every generational shift in Wi-Fi standard, Wi-Fi 6E also brings a raft of new and updated security protocols such as making Wi-Fi Protected Access (WPA3) a standard for all supported devices.
Future proofing your network with a Wi-Fi 6E survey
These benefits will have a significant affect on your wireless network, but only if the devices your using are designed to support this new standard. Considering how complex your network might be, and how it connects your entire operations, evaluating your status in relation to Wi-Fi 6E presents a considerable amount of work.
That's where we can help. Renovotec is one of the leading names in end-to-end AIDC technology solutions, and we have years of experience helping organisations like yours plan, deploy and optimise their wireless networks. One of the most effective strategies for identifying the status of your network is a wireless site survey.
We offer comprehensive Wi-Fi 6E surveys tailored to your unique needs. Our team of certified professionals will evaluate your existing network infrastructure and provide actionable recommendations to upgrade your network for Wi-Fi 6E. Choosing us to undertake your Wi-Fi 6E survey will empower your wireless capabilities in myriad ways, including:
Precision assessment
We use the latest technology to map out your Wi-Fi coverage, ensuring optimal placement of access points (APs) throughout your premises.
Performance metrics
Our Wi-Fi 6E site surveys will enable us to provide you with detailed insights into your network's performance so you can visualise how well your networking is performing and how it can be optimised for Wi-Fi 6E.
Expert recommendations
We take always take the OCR Approach to all our projects, observing your wireless setup, consulting with key stakeholders to understand your unique needs and delivering recommendations on hardware and configuration changes needed for a Wi-Fi 6E upgrade.
Seize the moment
Whether you are planning to leverage devices such as the iPhone 15 Pro and iPhone 15 Pro Max or simply enhance your networking hardware to make it Wi-Fi 6E ready, you can remain agile and ready with a Wi-Fi 6E site survey.
Contact us today to book your Renovotec Wi-Fi 6E survey
Make sure your wireless network, and any hardware that connects to it, is optimised for Wi-Fi 6E. Don't let outdated Wi-Fi slow you down and affect your bottom line.
Contact us today via our website or call us at 01924 600 480 or email us at support@renovotec.com.
Don't miss out on the wireless revolution. Elevate your connectivity game with Wi-Fi 6E today!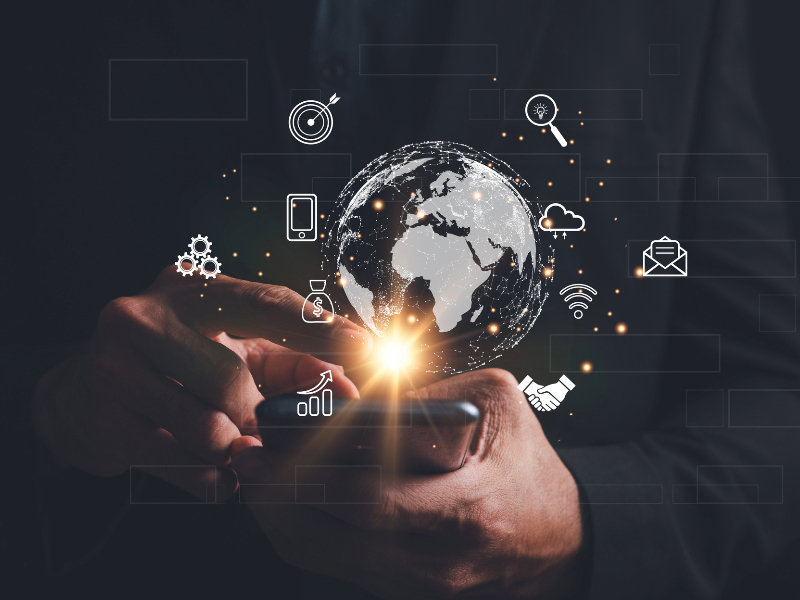 What are Managed IT Services and How Can They Enhance Your IT Infrastructure?
In a recent blog post, we explored why choosing the right Managed IT Services goes beyond offering a simple helpdesk function.
These services should be an extension of your IT infrastructure, enhancing its capabilities and resources by leveraging additional skills and expertise.
Read more