Voice-Directed Solutions For Supply Chain Productivity
Adoption of voice-directed warehousing is growing by 12 per cent annually driven by innovations in hardware and software.
Voice-directed technology has been around for many years and as an essential productivity component for large-scale distribution and order fulfilment operations. But for many small-to-medium-sized operations the benefits of voice-driven technologies have seemed out of reach.
This is changing and evolving both in terms of the innovation in hardware, software, warehouse management system integration and the affordability of voice-driven solutions. It is predicted that 45 per cent of warehouses will adopt this technology over the next two years, and the global voice-directed warehousing solution market is expected to grow around 12 per cent annually throughout the period of 2021 to 2031.
"Voice-directed solutions can solve a multitude of issues in the supply chain to optimise and automate all manual, hands-on processes, such as packing & consolidation, replenishment & short filling, truck loading & shipping and cross-docking," said Jamie Mottershead, technical director, Renovotec.
"The introduction of voice-guided workflow technology has been a game changer for smaller distribution centres. Wearable mobile device headsets with robust speech-recognition have enabled smaller organisations to quickly implement hands-free, paperless voice-guided workflows while utilising existing software and mobile technology investments.
"With warehouse operations still playing catch up from the labour shortage caused by the pandemic, and with the pace of modern supply-chain accelerating every day, the demand for reliable and affordable voice-enabled technology is higher than ever."
When used in a warehouse, voice-directed technology optimises and automates manual, hands-on processes. It can be utilised both within the four walls and outside them, bringing with it a whole host of quantifiable benefits including:  Enhanced productivity: working hands-free and eyes-free using wearables with integrated scanning capabilities, frees up workers' hands so they can pick and pack fulfilment items, helping warehouses to work faster, more efficiently and with greater confidence.
Voice-directed solutions can increase the efficiency and productivity of the warehouse operation by 35 per cent.
Improved accuracy
With no hand devices required, a voice-directed solution that uses speech recognition and an intelligent voice agent can guide and direct workers through their tasks.  Voice-directed warehouse solutions can improve accuracy by up to 25 per cent.
Increases safety
When the worker can carry out their task's hands and eyes-free, they can be more aware of their surroundings and can keep themselves safer. This can reduce accidents and improve overall health and safety in the workplace.
Decreases training required
Voice-guided instruction and training drastically reduces training time. New team members can reach proficiency quickly and then be deployed into the warehouse or distribution centre with reduced lead times. Removing the need to interact with a traditional HHT also makes life easier for your warehouse and facility staff, making them faster and more competent in their role. Voice-guided training can also be offered in a variety of languages, which is a benefit for non-native speakers and it also readily accessible if a worker requires a training refresh.
Better ROI
Voice-directed warehouse solutions can easily integrate with existing WMS and ERP systems to complement and optimise an existing setup. A rapid return on investment is normally achieved within 12 months. With the correct use of warehouse voice solutions, workers can become more effective when performing a task, boosting ROI and helping the business achieve more for less.
Easier to grow and scale a business
Warehouses can support optimal growth to their fulfilment processes and can help make the transition to larger stock keeping unit volume, and increased periods of demand more manageable. As a result, businesses can become more streamlined and generate greater revenue for less.
"The advanced technologies used in voice-directed warehouse solutions can also help senior team members prioritise which orders are checked using criteria based on factors such as customers, orders, product type and the experience level of the workers themselves," Mottershead continued.
"Voice technology has the capabilities to integrate with some major industry shifting trends including vision picking, augmented reality and autonomous mobile robots). The efficiency gains from integrating with these technologies to automate order movement and reduce manual labour is multi-fold and will be transformational to the warehouse distribution environment."
Voice-directed warehousing (VDW), also known as voice picking, is a paperless, hands-free and eyes-free technology solution that utilises industry-leading software, hardware and services to automate myriad warehouse processes.
Nick Gibson
Courtesy of CTS – Connected Technology Solutions Magazine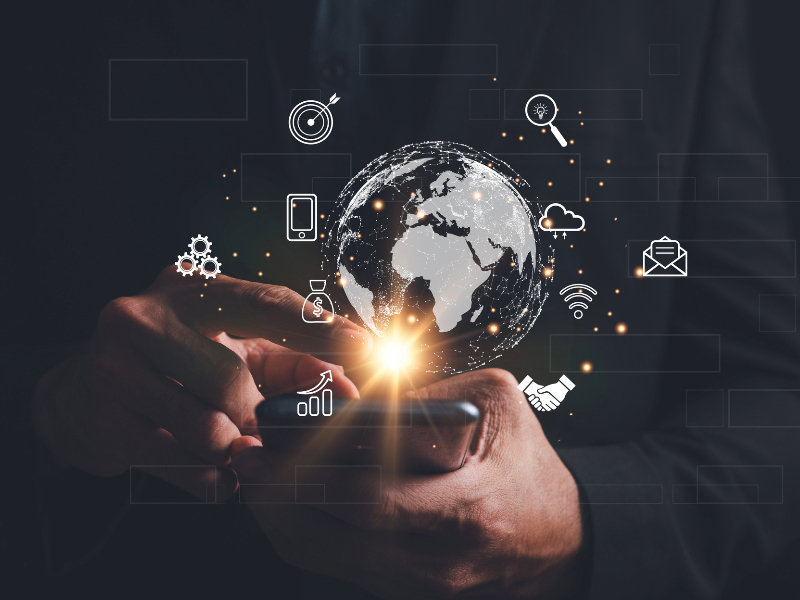 What are Managed IT Services and How Can They Enhance Your IT Infrastructure?
In a recent blog post, we explored why choosing the right Managed IT Services goes beyond offering a simple helpdesk function.
These services should be an extension of your IT infrastructure, enhancing its capabilities and resources by leveraging additional skills and expertise.
Read more