Keep Your Zebra Printers Printing With SOTI Connect Print Management Solution
Your customers operate in complex environments and distributed operations. They're constantly moving, and they leverage mobile technology to help them do their jobs.
How are you managing your fleet of Zebra devices?
Your employees are using industrial and mobile devices and are demanding mobile apps to streamline their workflows and eliminate cumbersome manual processes in the field. There are significant demands from both your customers and workers for technology that can empower them to operate faster, more efficiently, more connected and more secure.
To keep up with ever-increasing demands, enterprises are relying on Zebra Intelligent Edge devices to improve their operational efficiency, safety and customer experience. However, lack of management and unexpected maintenance costs and downtime of these remote, mobile and industrial devices can turn them from a revenue driver into a cost problem.
SOTI Connect gives you total control over your Zebra printer deployments. Collect, access and proactively act on critical printer data such as temperature, battery usage, memory level, print speed and more.
Take Control of Your Zebra Printers Today
SOTI Connect Print Management Solution
SOTI Connect provides organisations with anytime, anywhere management of their connected printers from a single screen with an incredibly easy-to-use interface.
Together Zebra & SOTI give you the best of both worlds: flexible, expandable enterprise-grade support and management of the high-quality printers you count on to handle your business-critical operations and workflows.
Key Features:
Fast Deployment
Use SOTI Connect to setup your Zebra printers to meet your business needs in minutes, not hours.
Easy Management
Get total visibility into the health and location of your Zebra printers and provide remote support to minimise downtime
Powerful Security
Remotely deploy certificates and update the firmware of your Zebra printers to protect against costly data breaches.
Maximise the ROI of your Zebra Investments
Harness the power of SOTI Connect to keep your business-critical Zebra printers operational, whether they are across town or around the world.
View Data
Understand the usage patterns and health of your Zebra printers.
Receive visual alerts on media and ribbon levels, connectivity status and other parameters.
Group printers by function, department, manufacturer, location or any way that suits the needs of your business.
Access high quality visual representations of your Zebra printers and view device specific details and actions.
Take Action
Remote access makes it easy to manage and update devices from anywhere.
Quickly identify problematic devices and automate remediation actions to resolve the issue.
Make over-the-air (OTA) updates, push firmware upgrades and change printer settings.
Configure printer-specific settings and initiate actions such as printing test pages.
Why Manage your Zebra Solutions with the SOTI ONE Platform?
SOTI's mobile and IoT management solutions are built for the enterprise and provides complete lifecycle management of the Zebra devices within your organisation, from mobile computers to barcode printers.
Security – Manage and update your Zebra devices automatically to maintain security, compliance and protect network access.
Printer Management – Take control of your Zebra printer fleet with SOTI Connect & SOTI MobiControl and keep your business-critical Zebra printers operating at maximum performance. Ensure your workers remain productive with the tools they need.
Monitoring and Remediation – Reduce the downtime and costs associated with configuration and troubleshooting of Zebra solutions with award-winning remote control technology. Quickly identify problematic devices and resolve issues remotely.
Application Management – Deliver the right apps to the right employees on the right device – quickly and securely – whenever they need it.
Track Assets – Your workers are constantly on the move, and so are their mobile devices. Visibility into where these assets are, and what they are doing, can improve your operations.
Deployment – Quickly discover, configure and deploy new devices with rapid deployment and provisioning tools in SOTI MobiControl & SOTI Connect and Zebra StageNow.
Configuration – Achieve efficiencies and increase productivity by accurately configuring device settings made possible by integration into Zebra APIs.
RFID Reader Management – Get full access to remotely manage and configure Zebra RFID readers which may be mounted in difficult to reach locations.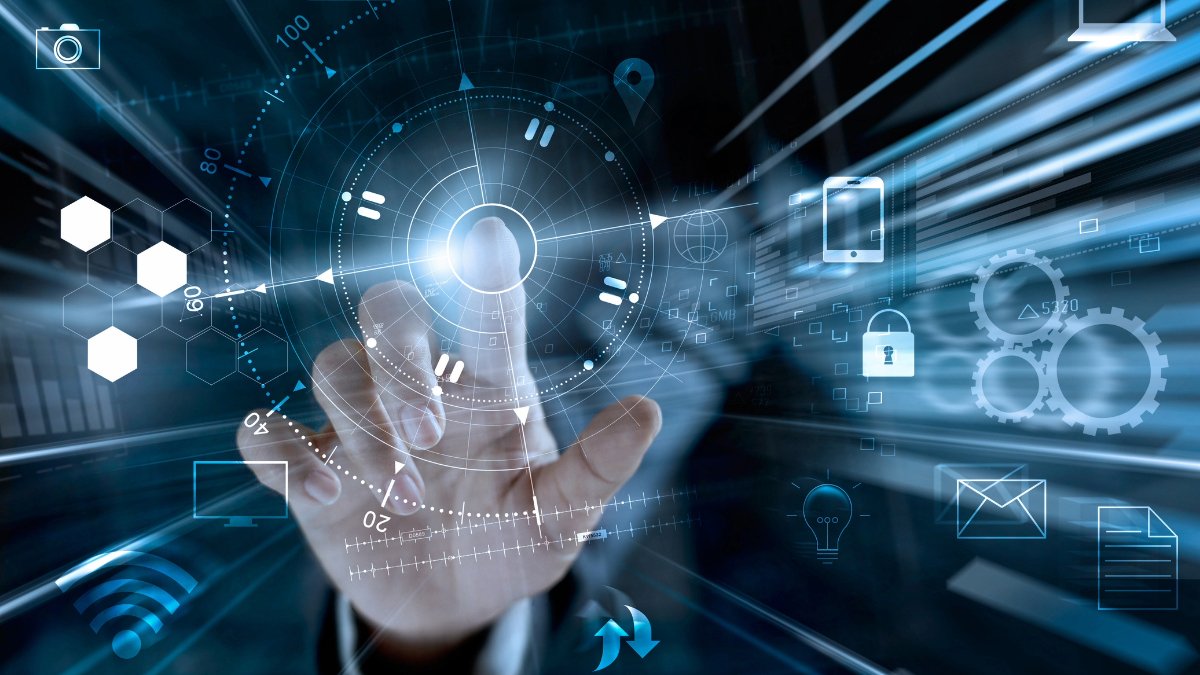 Expert Analysis and Industry Insights for the Connected Store and Warehouse of the Future
Technology plays a vital role in any industry setting.
From the fast-moving nature of a warehouse environment to the competitive world of the retail supply chain, the right innovations deployed with the right solution can have a profound effect on a company's success.
Read more